"Africans should invest in Africa to create wealth and jobs". This has always been the clarion call to the rich and investors from the continent. That call, until recently, has largely been ignored due to the poor business environment and political instability.
However, as the democratic culture deepens across the continent, African investors are looking back home to investment in various sectors, typically in real estate, oil and gas, agriculture and the services sector.
The hospitality industry on the continent has equally received its fair share of attention from investors in recent years. One investor that is making waves on the continent is Charles Kibiru, a Kenyan man who has invested up to $650 million in the East African nation to create a golf estate. A golf resort known as Thika Greens Golf Resort is part of the 1700 acre golf estate which covers spectacular homes, hotel rooms, furnished homes, and parks. One can also buy a plot and live there.
The idea was inspired by Kibiru's desire to decongest Kenya's capital Nairobi and bring people back to the villages. "So we decided to take people back to the villages where you are staying in a gated community that is well organized, well planned," Kibiru told Ghanaian YouTuber Wode Maya.
"If you check in the developed world, South Africa included, people who want to live well, people who want to enjoy peacefully and have love for green areas, they live in golf estates."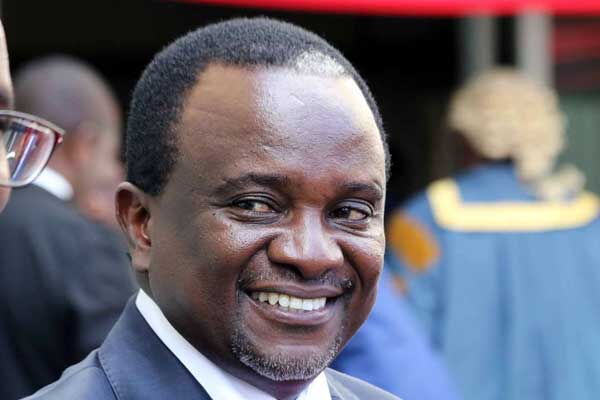 According to him, the project was started by him and five other partners before they floated shares to bring other investors on board. "We started five of us but then we floated shares privately so we are 50 of us. We are 50 shareholders; it is quite a huge project so we needed to raise equity," he said.
The journey to building one of the biggest golf estates in Kenya was not all rosy. According to Kibiru, "the biggest challenge was the cost of finance in this country and all over the world, the cost of finance is very expensive and in terms of [the] interest rate."
The golf course, which sits on the estate, hosts major golf tournaments, according to a report by kenyans.co.ke. Kibiru plans to set up similar golf courses in Nakuru, Mombasa, Machakos and Kisumu counties, the report added.
The businessman was relatively unknown until he joined politics in 2017 after a surprise win as a senator. In the Kenyan legislature house, Kibiru serves on the Senate Standing Committee on Tourism, Trade, and Industrialisation and a member of the Sessional Committee on County Public Accounts and Investments.
Kibiru was born in Kianyaga, a village in Central Kenya. Kibiru obtained his Bachelor's degree and Master's and Ph.D. from the University of Nairobi.