Smoothie bowls have become quite popular in recent years because sometimes one wants to just have a chill morning scooping their smoothies with all their favorite toppings with a spoon.
I am a big fan of smoothies as it is a great way to feed your body with so many amazing essential nutrients at one go without much hustle.
Smoothie bowls should have a thick base, and Greek yogurt is my preferred choice of base. I will choose Greek yogurt any day because it is packed with protein, probiotics for good gut health, Vitamin B12 for healthy brain function and energy.
It contains potassium to balance all the sodium we ingest from other salt-based meals, calcium for strong bones and iodine for proper thyroid function which leads to healthy metabolism levels.
There are many fruit options for smoothie bowls, but berries are the popular choice for many. Berries like strawberries, raspberries, blueberries and blackberries are perfect for a smoothie bowl.
They are full of antioxidants that protect the cells from radical damage; they improve insulin and blood sugar response when in your smoothies. Berries are high in fiber and are low in calories and contain several vitamins and nutrients.
Smoothie bowls are a good breakfast option especially for someone looking to shed some weight. Check out this recipe and get to enjoy a healthier more nutrient-rich diet.
Ingredients
1 cup frozen mixed berries
1 small ripe banana, sliced and frozen
1/4 cup almond milk – any milk will do
1/2 cup Greek Yogurt
Topping suggestions:
½ banana, sliced
2 tablespoons fresh mixed berries
1 tablespoon shredded unsweetened coconut
1 tablespoon chia seeds
1 tablespoon granola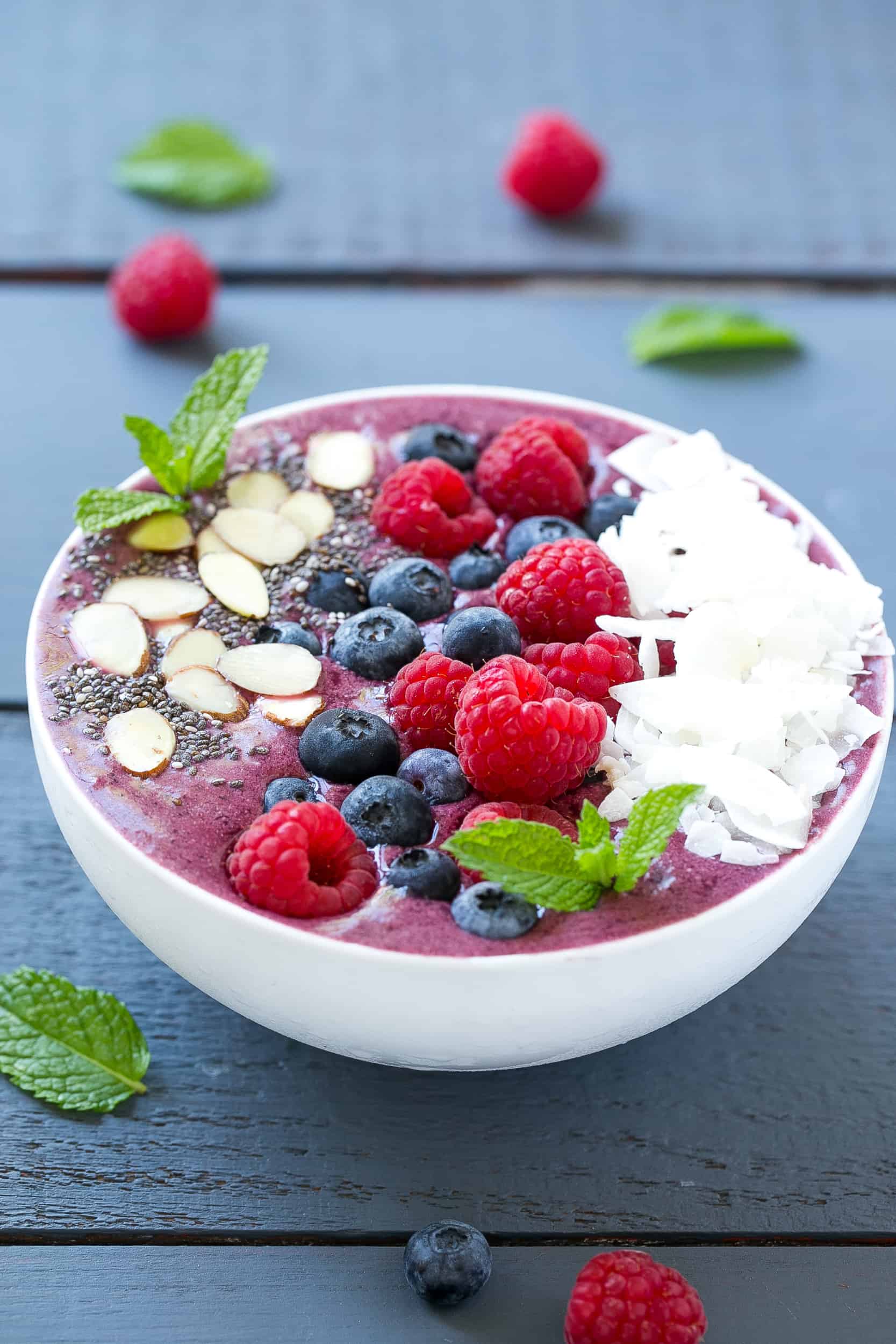 Instructions
To a blender, add all smoothie ingredients and pulse until smooth.
Pour smoothie into bowl, and top with desired ingredients.