We named 2019 the year Africa takes over Hollywood and our predictions are slowly manifesting as the 365 days roll by. 27-year-old South African actress Thuso Mbedu is the latest star to get a huge Hollywood deal that is causing huge celebration on Twitter.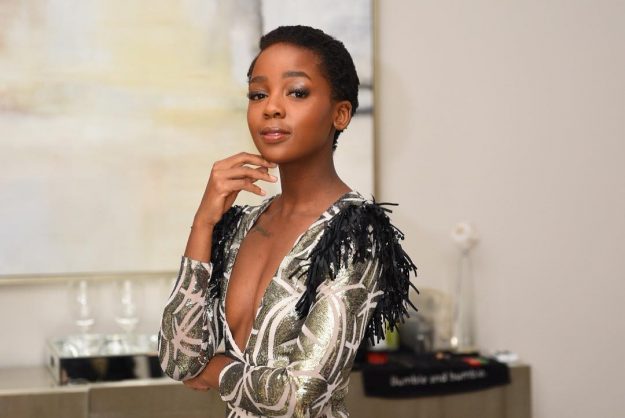 The young and beautiful actress popular for her roles in Is'thunzi, Shuga and IsiBaya will star alongside Hollywood actors and actresses in an Amazon series based on the adaptation of Colson Whitehead's Pulitzer Prize-winning novel, The Underground Railroad.
According to Variety, the novel was adapted by African American film director, producer, and screenwriter Berry Jenkins who handpicked
Thuso Mbedu for the role.
News of the breakthrough hit social media on Tuesday, March 16, as several celebrities and fans congratulated Thuso on the amazing leap in her career. Thuso herself took to her Instagram to share the great news.
The award-winning actress and International Emmy Awards nominee will play the role of Cora with Chase W. Dillon as Homer, and Aaron Pierre as Caesar. The Hollywood series will follow Cora's journey as she makes a desperate bid for freedom in the antebellum South. After escaping her Georgia plantation for the rumored Underground Railroad, Cora discovers no mere metaphor, but an actual railroad full of engineers and conductors, and a secret network of tracks and tunnels beneath the Southern soil.
The Amazon series will be in 11 episodes all an hour each. Dates are not yet out as to the release of the series but anticipation is high and the countdown is already on.
In a movie industry where there are few black leads talk less female black leads, seeing an African woman take the lead in a huge Hollywood production is more than a trending story but a part of history being made.