Netflix is still on its Africa campaign after successfully working with African directors and acquiring original African movies. It seems the next quarter of 2019 will be set aside to focus on original content for children while working with African scriptwriters.
To kick off its campaign, the company announced its first Animated series from Africa; Mama K's Team 4 which follows four teenage girls living in a futuristic version of Lusaka, Zambia, who are recruited by a retired secret agent to save the world.
Created by Zambian writer Malenga Mulendema in 2015 who was inspired by the experience of watching cartoons as a child , the animation script was one of the 8 winning scripts from the Triggerfish Story Lab, a pan-African talent search and is a dream come true for the Zambian creator to see it come to life on a huge platform such as Netflix.
To make this a very Original African animation, Netflix in collaboration with Triggerfish are looking for Africa female writers to write for
Mama K's Team 4. The female writers are expected to be fiction writers who have had their work(s) produced for either TV, film or theatre.
Interested females can apply for the breakthrough writing job here and get the chance to work with the production team to make the animation series bigger than imagined.
Speaking on her series, Malenga said "In creating a superhero show set in Lusaka, I hope to introduce the world to four strong African girls who save the day in their own fun and crazy way. Most importantly, I want to illustrate that anyone from anywhere can be a superhero."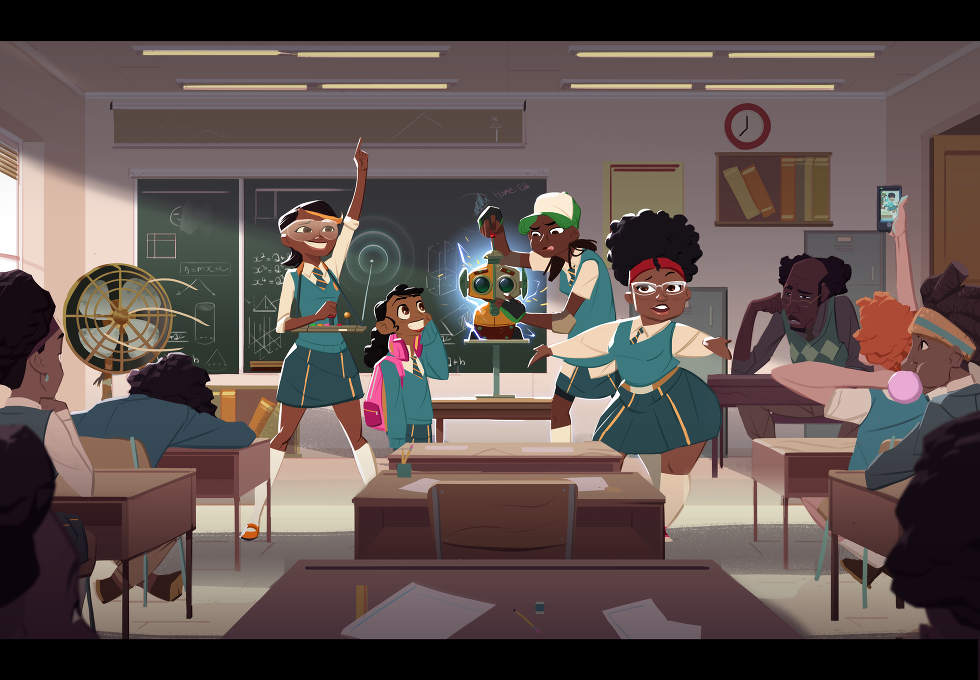 Melissa Cobb, vice president of original animation at the streamer also said "In addition to giving African writers a global platform on which to be heard, we are excited to present this powerful and entertaining new animated series that brings Malenga's incredible and unique vision to life on Netflix. Mama K's Team 4' has the potential to give a whole new generation of African children the opportunity to see themselves on screen in the powerful, aspirational characters they look up to."