Most people may have read about Asha Mandela, the Florida woman and native of Trinidad-Tobago who has earned the name "Black Rapunzel" for owning the Guinness World Record for "World's Longest Dreadlocks."
There is also Aevin Dugas, a social worker from New Orleans, U.S., who made headlines as the proud owner of the largest female natural afro in the world.
But somewhere in the Eastern Province of Zambia, another woman is also blessed with a similar extraordinary gift that is yet to be given the needed recognition – an incredibly long hair that is almost twice her height.
Named Lister Phiri, the Zambian mother of two from Chilanga District in Lusaka believes that if she had not been cutting her hair over the years, her hair would have stretched beyond the about two metres.
She would have probably been considered for the Guinness Book of Records, she said recently.
Born in 1969, Phiri has had this incredibly long hair right from her young days. During her days in high school, she was even forced to cut her hair several times in a year in order to maintain it within what was seen as acceptable lengths, she said in an interview with Times of Zambia.
The 49-year-old believes she inherited her rare gift from her grandmother, who was also born with extremely long hair, she said. Growing up, Phiri realized that it was unnecessary trying to cut her hair to let it fit within what is seen as acceptable.
"After I saw that my hair was growing longer, I began to embrace it because I realised that it might be God-given and probably Samson power," she said.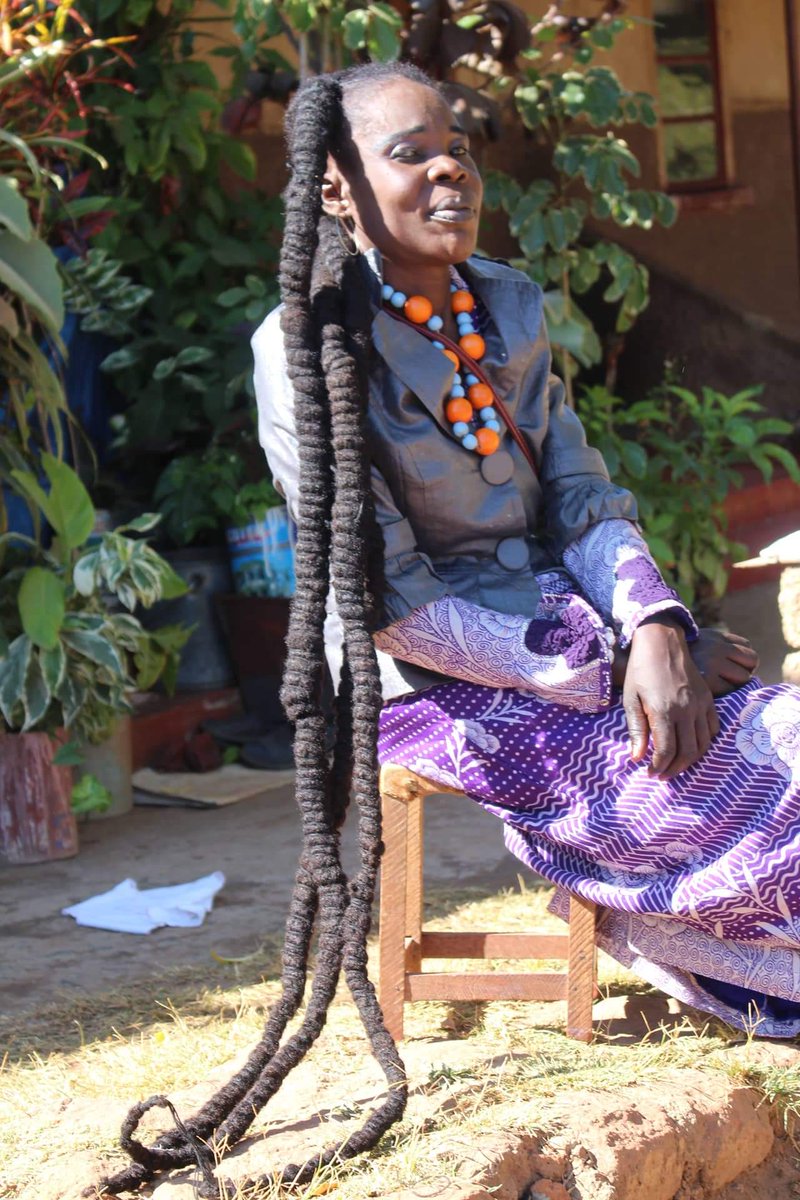 But there was a problem – the cost of maintaining the hair using shampoo was too high for Phiri, so she found an alternative – detergent paste.
"I have never used any chemicals to make my hair grow not even relaxing creams in my life, I have maintained natural hair from the time I was young and only use Vaseline and detergent paste to wash my hair, and style it with cotton thread," she said.
For now, her children and neighbours help her to style her hair, meaning, she wouldn't have to spend so much time and money in hair salons and even though she sometimes trims the hair, she is not bothered as it grows back quickly.
But this comes with another challenge – a long hair that is not braided is heavy for her to bear. It is even worse when it soaked by the rains, she said.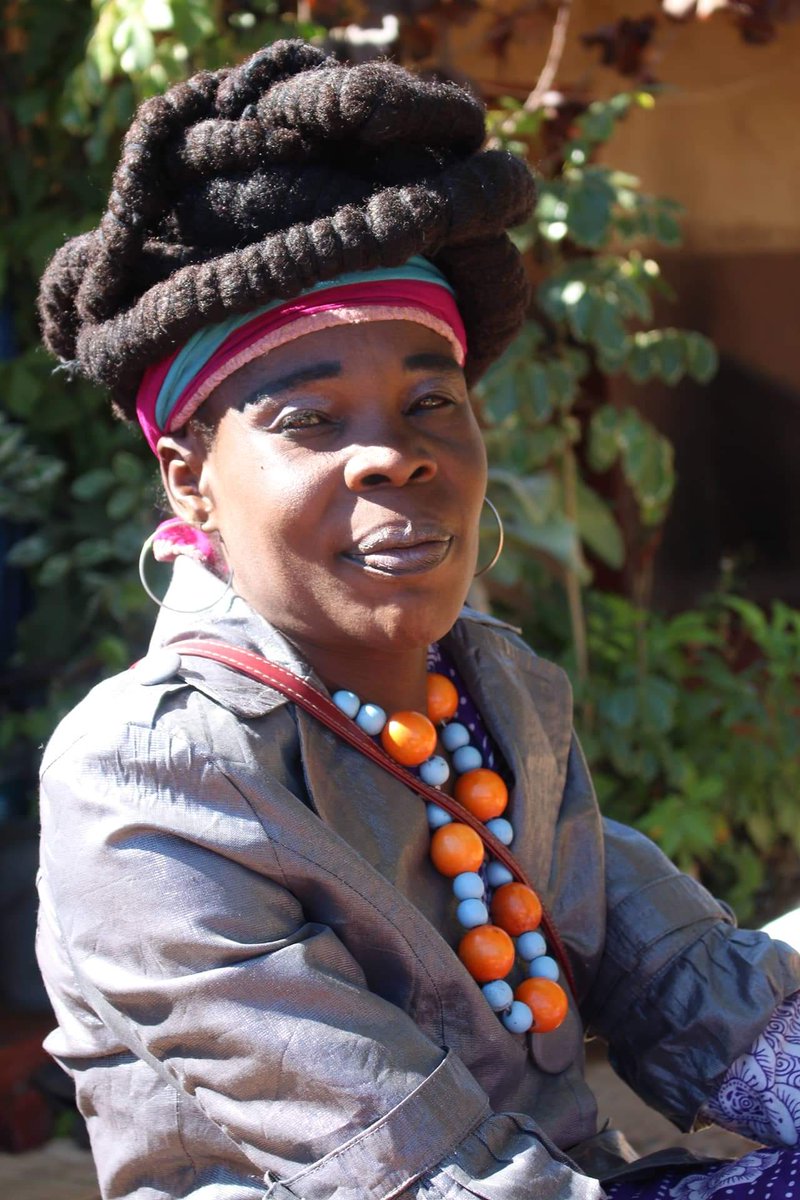 Thus, to ease such pains and be able to move about easily without much difficulty, she makes ponytails, which she then folds around her head, but this often takes three hours to do.
Nevertheless, Phiri believes that her long hair is a blessing from God and she would continue to maintain that natural gift no matter what it takes.
"This is my gift from God and I need to cherish it considering that very few women are blessed with such long hair," she said. Guinness world record.