In most parts of Africa, it is difficult to transport medicines and blood products from central storage facilities to hospitals and health centres in remote areas when they need them.
The lack of medical equipment and supply have often led to health complications while some patients lose their lives.
In recent years, African countries have embraced drone deliveries to solve a myriad of such health challenges. In 2016, Rwanda launched the world's first commercial drone delivery service to help distribute medical supplies to remote areas within the country.
The project was in partnership with US company Zipline and it was aimed at cutting the delivery of medical supplies to minutes instead of hours. It is expected to deliver up to 150 medical supplies per day, including blood, plasma, and coagulants to about 21 health facilities in rural western Rwanda.
Three years down the line, Ghana will have the same service, but at a larger scale. The Ghana Health Service, a public agency under the country's ministry of health, on Wednesday, launched the world's largest drone delivery network which officials say will save lives and ensure universal access to health care service delivery.
The project, which is in partnership with Zipline, is ready to deliver blood, medicines, and vaccinations across the country.
"The use of drones is presenting a significant opportunity in changing the health delivery needs of people around the globe."
"What we are doing is making it easier to deliver those essential healthcare products to hospitals and other health facilities across the country during emergencies.
"This will save the lives of people who may have otherwise lost their lives through childbirth, snake bites, accidents and other life-threatening emergencies," said Ghana's vice president, Dr Mahamudu Bawumia, at the launch of the service at Omenako, a village near Suhum in the country's Eastern Region.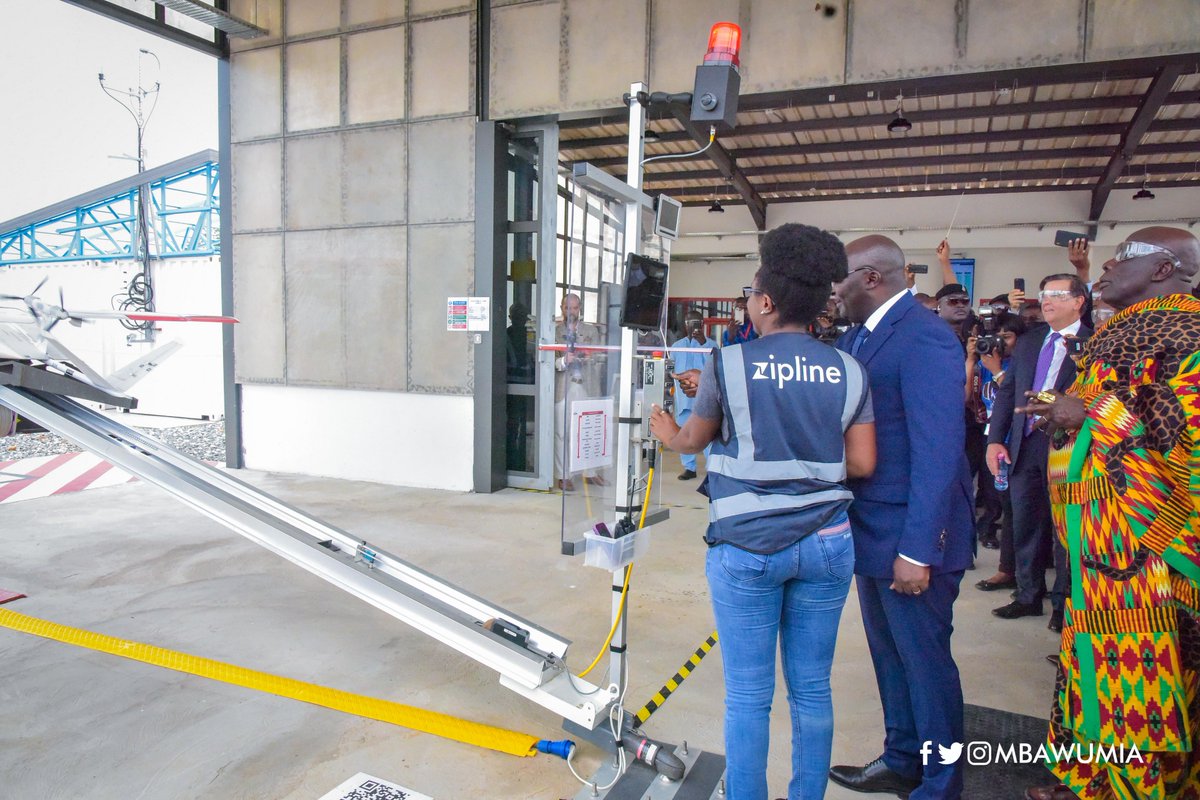 Omenako is the first drone delivery centre, and the drones, as well as, the blood and medicines that will be sent out are based in that centre. The West African country should, by the end of the year, have three other centres operating across the country.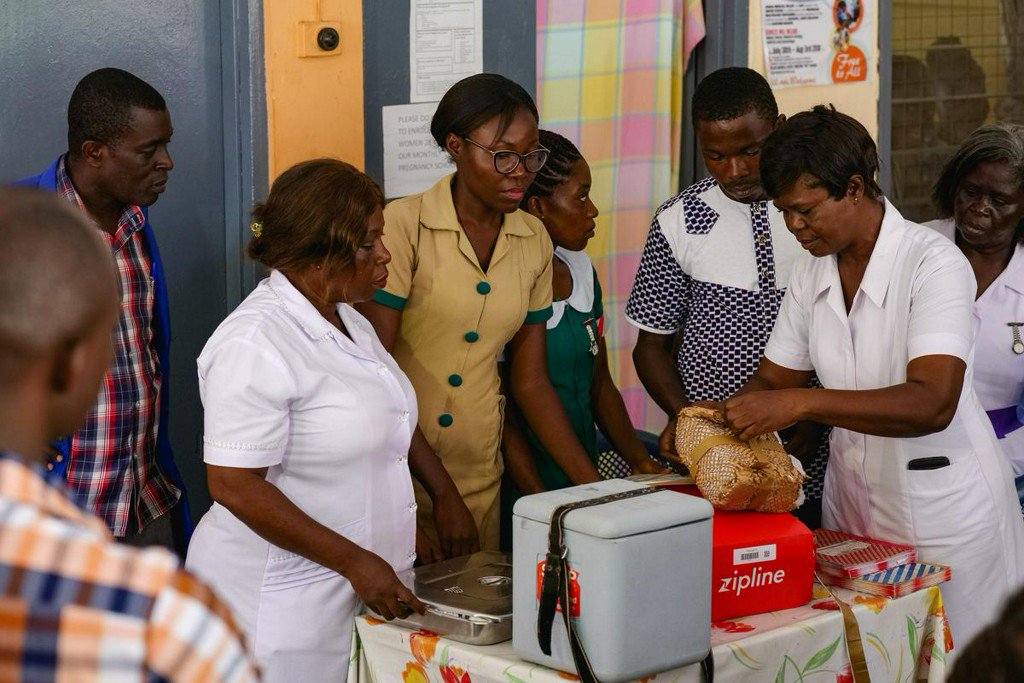 They will operate 24 hours a day, seven days a week, and each centre will be equipped with 30 drones capable of delivering 150 different types of medical products to over 2,000 health facilities, a report by The Telegraph said. This means that 12 million people will be covered by the service by the end of this year.
When the drone delivery service began in Rwanda, it took it two years to go from serving from one health centre to 25, however, in Ghana, the company, Zipline, will take nine months to go from one health centre to 2,000.
"Ghana has an administration and government that are investing really heavily in infrastructure and healthcare and technology," said Keller Rinaudo, CEO of Zipline.
"We've built this partnership with them where they want to provide universal access to health care nationally, and this is obviously a huge step in that direction–making sure that every single person in the country ideally can be within a 15-minute delivery of any essential medical product."
As it is done in Rwanda, healthcare workers in Ghana will be able to place an order to a Zipline centre, to be delivered by drones at a speed of about 100km an hour, within 30 minutes on average.
This is how the drone delivery service, that has already been on test runs, works: "The drone does not land when delivering its goods, instead, it releases the package to drop down with a parachute while the drone then returns to the centre. The drones can do a return trip of about 160 kilometres, over remote mountains, rivers, and washed-out roads in all weather conditions."
The contract with Zipline is worth $12.5 million over four years, said Dr Anthony Nsiah-Asare, Director-General of the Ghana Health Service, adding that the government is working to acquire external funding to pay for it.
Drones, otherwise known as unmanned aerial vehicles (UAV), have been used for more than three decades, but, in recent years, they are increasingly being used for commercial purposes.
Though western countries have been a bit slower than others to accept drone deliveries due to strict regulations, African countries like Malawi and Ethiopia have so far welcomed the use of the technology.
In Malawi, drones deliver HIV test kits to and from remote parts of the country while in other African countries like South Africa and Namibia, drones are used to stop poaching, track illegal mine activities and for agricultural purposes.
For healthcare professionals, the use of drones has enormous benefits, specifically its ability to reach areas that lack proper infrastructure to deliver lifesaving drugs and other important items.
The technology has saved lives in cases of emergencies and due to its central stocking, medical doctors state that it has curtailed the issue of the short shelf life of whole blood, which made planning what types and amounts to keep on hand at each hospital difficult.