A 19-year-old Wisconsin teenager faces spending the rest of her life in prison after admitting to killing a man who allegedly abused her and sold her to other men for sex.
Chrystul Kizer admitted to killing 34-year-old Randall Volar at his home last year after saying he drugged her and raped her.
On June 5, 2018, Kizer allegedly shot Volar twice in the head at his home in Kenosha, Wisconsin, set his home on fire and then stole his luxury vehicle, according to authorities.
Kizer, who was then 17, confessed to killing Volar when confronted by the police.
According to her, she was fed up of him sexually assaulting her and selling her to other men for sex.
Kizer first met Volar after he responded to an advert on Backpage.com, a site well known for prostitution, according to the Washington Post. Kizer, who was then 16, said she started having sex for money to pay for school materials and snacks.
Volar soon started giving her money and other gifts while grooming her. But he allegedly started selling her to other abusers online and taking the money she had earned from her.
Hours before his death, Kizer said she had been trying to stay away from him because he "had started to talk violent."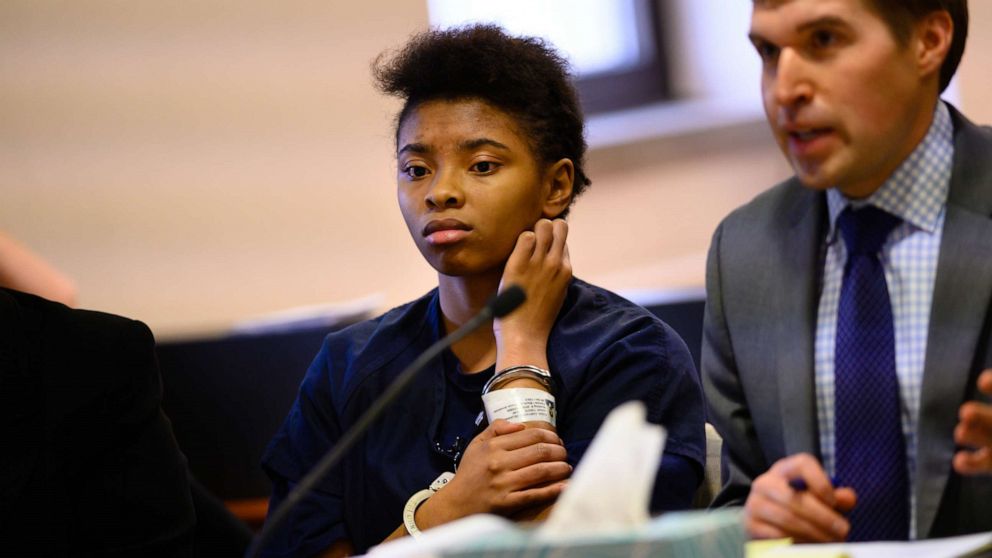 Kizer said the night Valor died, he drugged her and maintained that she owed him when she refused to have sex with him.
"I had went into [Valor's] house … He had ordered some pizza. We were smoking, and he asked me if I wanted to drink any liquor. And then he had gave me this drug. I don't know what it's called. And after that, we started to watch movies … And then, the drug, it made me feel weird or whatever," Kizer told the Washington Post.
"He started to touch my leg and then like I had jumped and tell him that I didn't want to do that."
"I tried to get up, to get away from him but I had tripped, and I fell on the floor, and he had got on top of me," she said. "And he was trying to like, rip my pants off, my jeans that I had on … I was, like, wiggling. Cause once me and [Nelson] had fought, he had tried to pin me down, but I'll wiggle to get loose."
Although she doesn't remember going to get the pistol, she remembers the sound it made.
"Like a pop. A high pop," she told the Washington Post. "I started to panic."
Kizer has been charged with first-degree intentional homicide, auto theft and arson for killing Volar.
Her attorneys argue that she should be protected under sex trafficking victim laws.
According to the Washington Post, most states have a law that gives sex-trafficking victims an "affirmative defense." This allows them to be acquitted of certain charges against them if they can prove at trial that they committed a crime because they were being trafficked.
But earlier in December, Judge David P. Wilk decided Kizer does not have access to that law.
Prosecutors also argue that Kizer had planned the murder ahead of time, based on text messages she sent to her boyfriend and others and a selfie posted online with the caption 'My mugshot'.
They further believe that she was not in any kind of danger at that moment and probably not engaged in prostitution.
Four months before Volar was killed, he had been arrested and released over child sex trafficking allegations, and Kizer was one of the victims, according to her attorneys.
Kizer is currently being held on $1 million bail, and her case is slated to go to trial in February. Her lawyers are, however, preparing to appeal the court's decision, saying their client acted in self defense.