Several countries in the Caribbean such as Guyana are in the race to become the global Caribbean destination for visitors as well as create a stronger bond between their fellow blacks in Africa.
With this year being marked as the Year of Return in Ghana marking 400 years since slaves set foot in America, and the Year of Festivals declared by the Caribbean Tourism Organization, several avenues are being explored and created to unite the black community through history, culture and like-mindedness.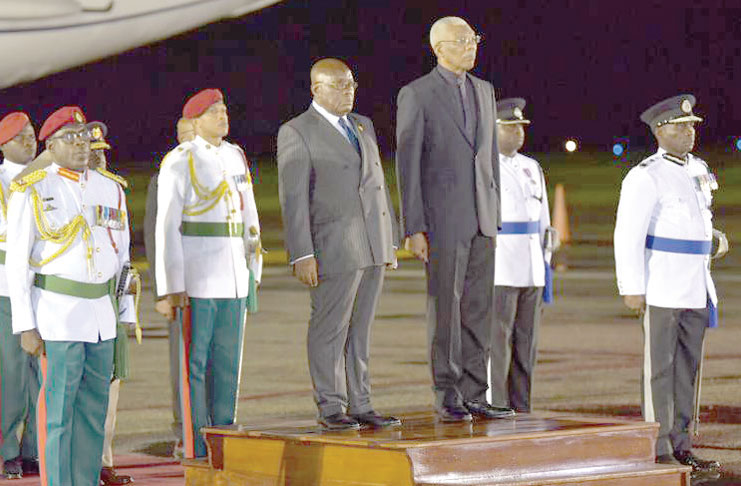 Following the visa waiver agreements with Cameroon, Ethiopia, Liberia, Morocco, Senegal, Rwanda, Burkina Faso and Ghana by the Barbadian government, Guyana is also strengthening ties with African countries starting with Ghana.
The two countries signed the visa waiver agreement on Tuesday making it possible for citizens of both countries holding all types of passports to travel without visas.
The agreement was signed by the Ministers of Foreign Affairs of both countries in the presence of their Presidents during a two-day state visit to Guyana by President Nana Akufo Addo of Ghana.
Speaking to the media, Guyana's Director General of the Ministry of the Presidency, Joseph Harmon, stated that "In the initial stages, they will be entitled to at least 90 days without having to renew, but after 90 days then there will be a requirement for a renewal based on the laws of the respective countries."
President Nana Akufo Addo also promised the Guyanese government and its people a more solid interaction between the two countries pledging to support them in various sectors such as Oil and Gas, education and tourism opportunities. The Ghanaian president was conferred with The Order of Excellence of Guyana, the highest national award of the country by President David Arthur Granger.
The two countries share great similarities in culture and history as a large percentage of blacks trace their roots to Akan, Fanti or Ewe heritage of Ghana. In addition, the first presidents of both countries, Kwame Nkrumah and Forbes Burnham were very close friends.