On Friday, May 24, 2019, the United Nations honoured Malawaian peacekeeper, Private Chancy Chitete, the highest award for UN peacekeepers, as part of its initiative to award service men and women who have stood out in their pledge to protect their country in times of need
Day in, day out, several people serving to defend their countries and fellow humans risk their lives in fierce battles, all in an attempt to maintain peace and order.
While many of them die unnoticed or unheard of, the death of a few, whose stories touch hearts, serves as a reminder of the huge sacrifice thousands of young men and women are making for their fellow humans.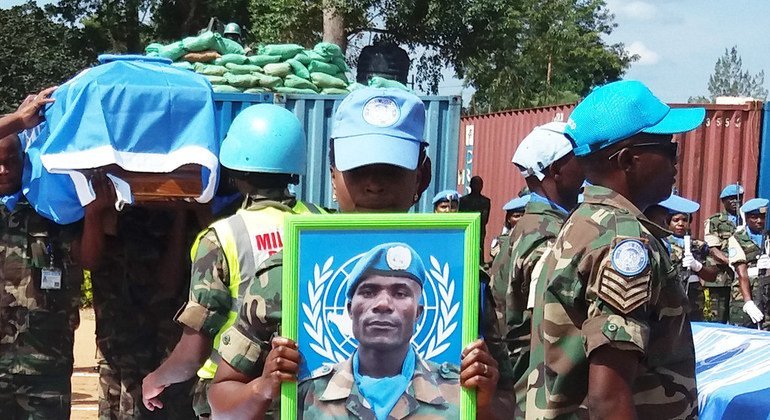 The United Nations General Secretary, António Guterres, presented "the Captain Mbaye Diagne Medal for Exceptional Courage" to the family of the late Private Chancy Chitete at the UN Headquarters in New York for sacrificing his life to save others.
In November 2018, Private Chitete met his untimely death while serving with the United Nations Organization Stabilization Mission in the Democratic Republic of the Congo (MONUSCO) helping with 'Operation Usalama'.
He took his last breath in battle when MONUSCO was attacked with open fire by an armed group terrorizing civilians in the country. MONUSCO was on a mission to disarm the Allied Democratic Forces (ADF) terrorist group that had the eastern part of the country as its stronghold.
Private Chitete had managed to stay alive during the open fire battle but lost his life after taking the risk to save a Tanzanian peacekeeper, Corporal Ali Khamis Omary, who had been severely wounded and was struggling to stay alive on the battlegrounds.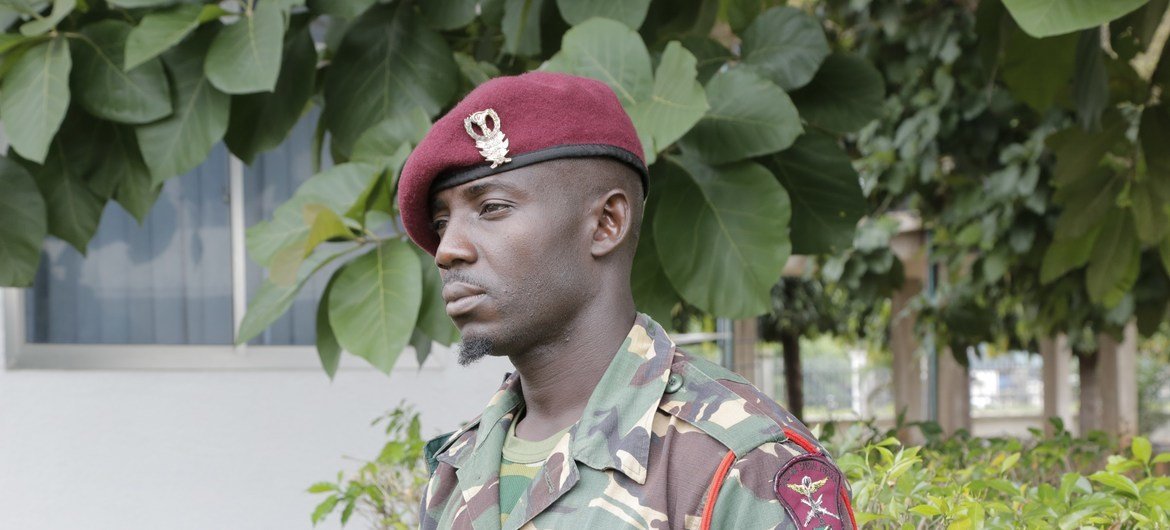 Unable to move due to his bad wounds, a very vulnerable Corporal Omary lay, awaiting his death in the arms of the enemy, however, he was single-handedly rescued by Private Chitete who risked it all to move the corporal to safety and provide first aid. In the process, Chitete took several bullets, dying afterwards.
Corporal Omary survived and MONUSCO credited Private Chitete's sacrificial heroism as the leading factor that helped the peacekeepers achieve their objective and dislodge the ADF from its stronghold.
Speaking during the award presentation, UN General Secretary, Guterres, said: "The world does not have many true heroes. But, the late Private Chancy Chitete of Malawi was indeed one of them and we, unfortunately, lost him last year.
"His sacrifice underscores the dangers our peacekeepers face every day while executing their vital protection tasks in some of the world's most challenging environments. Private Chitete remains an inspiration to us all and we are proud to honour his memory and commemorate his brave and selfless action."
Private Chitete is the first recipient of the prestigious "Captain Mbaye Diagne Medal" since it was conferred in 2014 after the Senegalese Captain who was killed while saving hundreds of lives when he was serving as a UN peacekeeper during the Rwandan Civil War in 1994.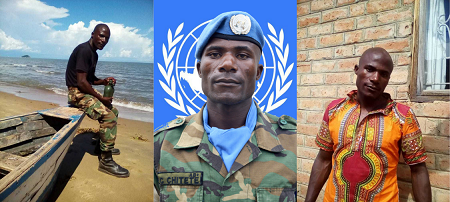 Private Chitete left behind a wife and a baby girl.