The Egyptian government is in serious contention with the organisation about the auction of the 11-inch statue with features reminiscent of the Pharaoh Tutankhamun.
After the UK's biggest auction and private sale house, Christie's, announced plans to make over $5 million dollars out of their July 4 auction of a certain statue, several organisations and individuals are gearing up for the auction.
But while several are excited about the new antique items that they might be getting.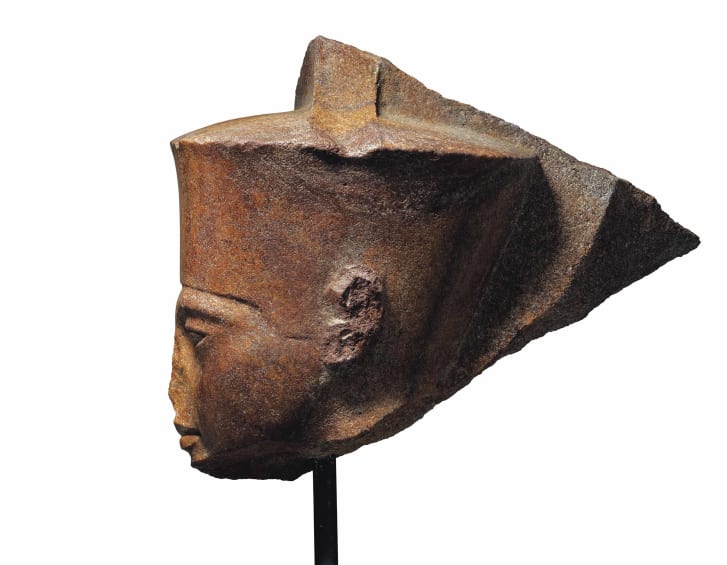 Reports indicate that the statue is set to lead a London auction on July 4 as part of the private Resandro collection, one of the best known private collections of Egypt Art which also include items such as marble from ancient Rome as well as painted wooden Egyptian coffin and a bronze Egyptian cat statue.
After news reached Egypt about the 3000-year-old statue, Egyptian officials from the Egyptian embassy in London have since called on Christie's and the UK Foreign Office demanding the return of the statue they believed was stolen from Egypt centuries ago.
In a statement released by Christie's spokesperson to CNN, the statue was acquired from Munich-based dealer Heinz Herzer in 1985 and was previously owned by Joseph Messina and Prinz Wilhelm von Thurn und Taxis. The spokesperson added: "Ancient objects by their nature cannot be traced over millennia."
Egpyt, the Cradle of Civilization, is however not giving up on the fight and through the Ministry of Antiquities have asked the auction house to halt sales and return its property.
The demand for stolen artefacts by Egypt follows a year-long campaign of several African countries asking for the return of their monuments from European countries such as France, USA and the UK.
The Egyptian government is confident that it will get its statue back after the successful return of a section of a tablet that was stolen from the Karnak Open Air Museum in Luxor, Egypt, in 1988 following news that it was going to be auctioned in London.