With an initial target of planting 200 million trees in a day, Ethiopia has exceeded its target sealing its place in the world as the first to have ever achieved such a feat in 12 hours.  
The country, on Monday, July 29, planted more than 353 million trees, as part of a wider reforestation campaign named "Green Legacy," spearheaded by the country's Prime Minister, Abiy Ahmed.
Millions of Ethiopians across the country took part in the challenge concurrently and within the first six hours, Ahmed tweeted that around 150 million trees had been planted.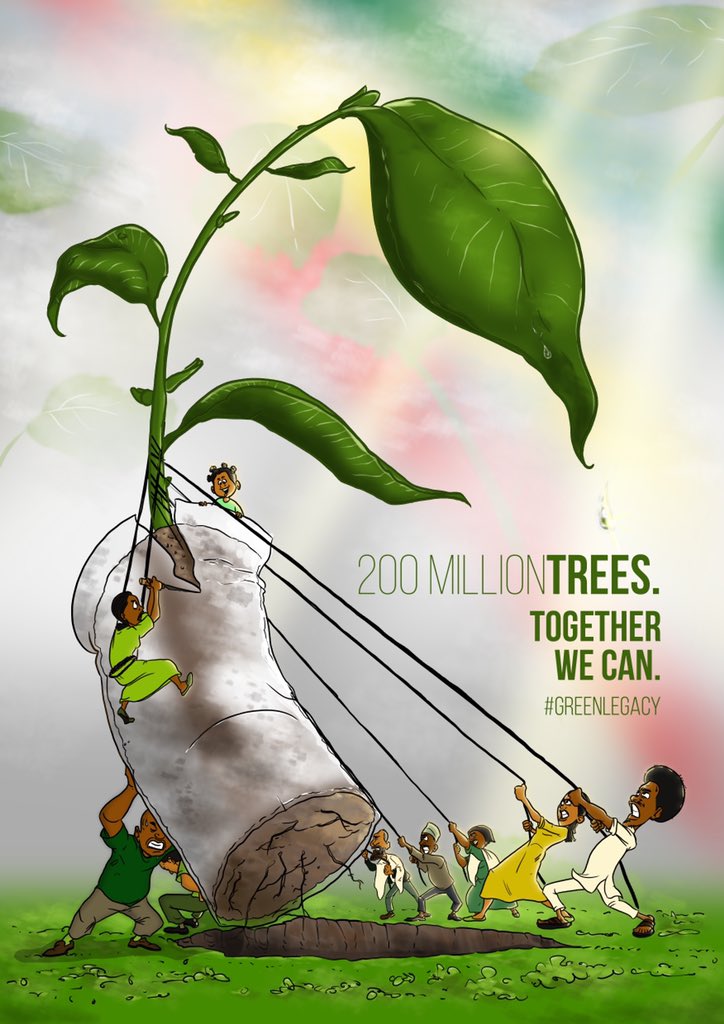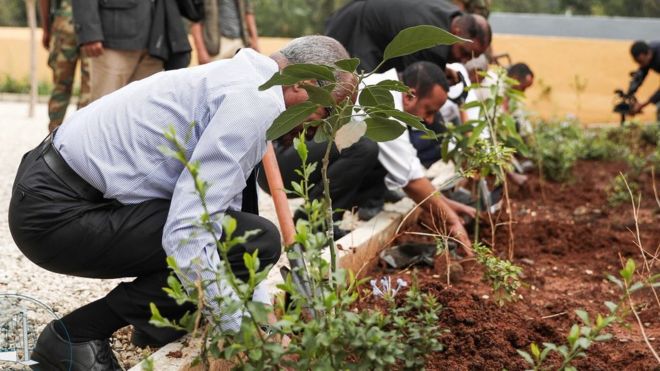 "We're halfway to our goal," he said and encouraged Ethiopians to "build on the momentum in the remaining hours." After the 12-hour period ended, the Prime Minister took to Twitter again to announce that Ethiopia not only met its "collective #GreenLegacy goal," but exceeded it.
The country's Minister for Innovation and Technology, Getahun Mekuria, tweeted that a total of 353,633,660 tree seedlings had been planted. This was done with the help of the citizens with some public offices shut down to allow civil servants to take part in the exercise.
The Green Legacy project aims to counter the effects of deforestation and climate change in the drought-prone country.
The UN says Ethiopia's forest coverage declined from 35% of total land in the early 20th Century to a little above 4% in the 2000s.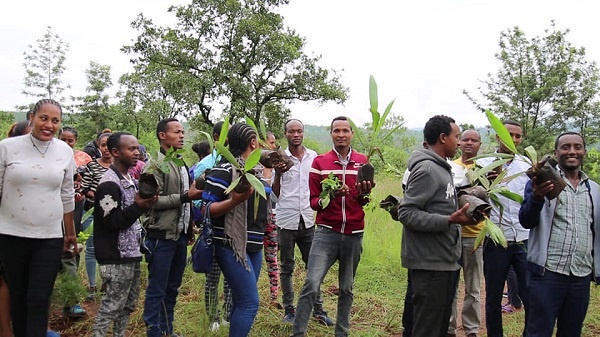 The aim is to plant a total of four billion indigenous trees. Promotional videos have run on state media urging the public to plant and care for trees, the BBC reports.
Staff from the United Nations, African Union and foreign embassies in Ethiopia have also been taking part in the exercise.
In 2017, Ethiopia joined more than 20 other African nations in pledging to restore 100 million hectares of land as part of the African Forest Landscape Restoration Initiative.
A recent study estimated that restoring the world's lost forests could remove two-thirds of all the planet-warming carbon that is in the atmosphere because of human activity.
The study carried out by researchers at Swiss university ETH Zurich, calculated that restoring degraded forests all over the world could capture about 205 billion tons of carbon in total. Global carbon emissions are around 10 billion tons per year.
Ethiopia has, over the past few years, had to endure drought in certain areas of the country as a result of climate change. Africanews reports over 2 million animals died in the country in 2017 as a result of drought emanating from lack of rainfall.
This adds up to a list of positive initiatives Abiy has championed since he took office in 2018. Take a look at some photos of the official launch below: