Lots of people, including dignitaries, actresses, and royalty across the world have turned to them to make the most memorable days of their lives even more splendid.
Among the many things couples worry about on their big day is what they should wear or which designer can give them that breathtaking look.
No matter your personal style, these talented African wedding dress designers based on the continent and in the diaspora with their super impressive gowns will surely cater to your needs: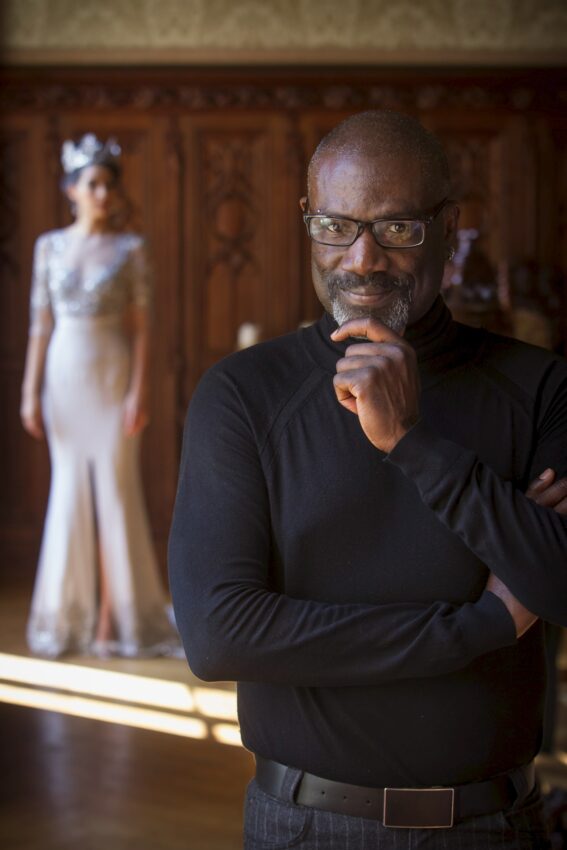 Yemi Osunkoya
The UK-based Nigerian designer is behind the Kosibah label. Established in London in 1991 and named in honor of his mother, Kosibah specializes in contemporary and elegant gowns that can also be worn to royal balls, state dinners, and other courtly occasions.
His gowns and evening dresses have even attracted influential personalities like Janet Boateng, Dianne Abbott MP, Sheila Ferguson, Indra Ové, Miss World Agbani Darego, and singers Stephanie Benson and Kelly Rowland.
Gbemi Okunlola
One of Britain's youngest brand designers, Okunlola is behind AloNuko, a bespoke British fashion brand that specializes in bridal and evening-wear.
From the age of 11, Okunlola taught herself how to make garments and started making clothes, first as a hobby before turning it into a business.
"AloNuko gowns are designed to encapsulate class, sophistication and originality within every piece that is intricately made. Aimed towards women, AloNuko focuses on highlighting beauty, confidence and style," her website says.
David Tlale
The South African designer specializes in couture evening wear, day wear and bridal gowns, including African print wedding gowns and traditional wedding gowns.
With designs that speak of style and elegance, his work has been showcased at the Cape Town Fashion Week, New York Fashion Week, and Paris Fashion Week.
Farida Deglel
The Eritrean fashion designer branched into wedding gown making after realizing a drop in the use of traditional cloth for wedding ceremonies and the adaptation of white gowns.
Inspired by the unique Eritrean wedding cloth and other historical clothes, Deglel has managed to change the face of weddings, especially, white wedding ceremonies in her country and a great part of Eastern Africa.
Shukri Hashi
The Somali designer is behind Shukri Hashi Bridal, a worldwide fashion brand launched in 2014 in London.
Her company "offers bespoke designs which elegantly combine the traditional Somali bridal print with beautiful modern western styles."