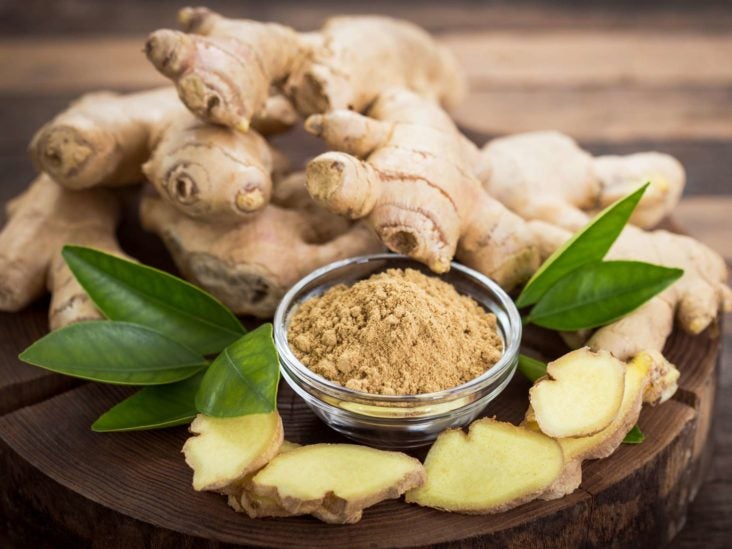 Ginger
Ginger is staple in many homes and is notorious for fighting against flu. It contains sesquiterpenes that directly target cold viruses and it has antibacterial properties that prevents nausea.
Ginger is known to have anticancer properties because it contains chemicals such as gingerols, shogoal and paradols that prevent some cancers. Ginger also contains some antimicrobial compounds that actively help in treating infectious diseases.
It contains immune boosting compounds, antioxidants and has anti-inflammatory properties that help with digestion, slows down aging, and it is proven to treat degenerative disorders and cardiovascular diseases.
Make some ginger tea by adding lemon and honey to the ginger and pour boiling water over it and enjoy this fresh tasty and refreshing tea.