Up until last week, Jake Amo, a 4-year-old boy from a small village in Eastern Ghana, didn't know he was an Internet sensation.  A picture of the chubby-cheeked boy wearing a serious expression has been turned into a meme, which has been filling timelines and inboxes. The photo was taken a year ago by American photographer Carlos Cortes as part of a documentary about Solomon Adufah, a Ghanaian artist who started teaching art and creative studies to young children after returning from the United States, according to BBC.
"I just caught Jake in the moment of his teaching. He definitely has a pensive look on his face," Cortes said.
Unforeseen Fame
According to Cortes, he and his crew traveled back to the United States not knowing they had captured an imminent superstar.
It was only after Cortes shared the photo on his Instagram account that it started going viral on social media as a funny meme depicting Jake in a variety of different roles and professions, including an irritable driving instructor and a no-nonsense security guard.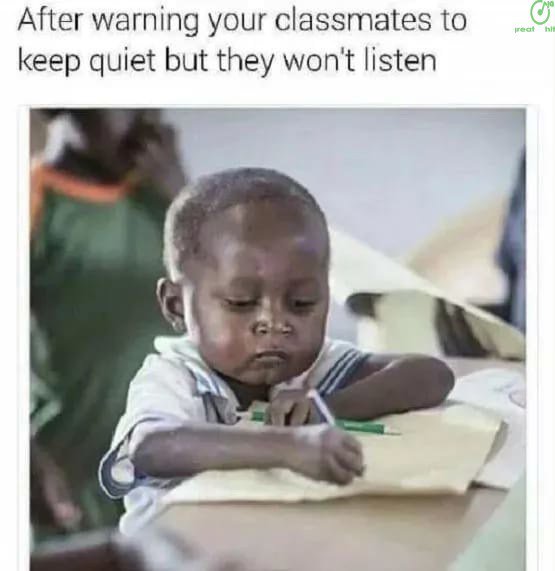 The social media buzz prompted Adufah to start an online fundraiser, which has so far turned the shares and likes into thousands of dollars.
Adufah, who moved to the United States when he was 16, now hopes to generate enough funds to pay school fees for Jake and his village mates. The money will also be used to buy learning materials for the kids, including drawing pencils.
"I thought, I'm not going to respond, but then I remember a moment when I thought, what if all these likes turned into actual funds to help?" Adufah explained.
Within a day, the campaign raised $2,000.
Keeping Children in School
In Jake's village, many families are struggling to finance their children's education. Adufah points out that the primary school in which he teaches art doesn't even have the necessary supplies.
"This money could make a huge difference to the kids – this could be something really positive going forward," he said.
Although Ghana has made commendable progress in giving children access to education, a significant percentage of children in the West African nation continue to drop out of school due to economic, social, political, and cultural barriers.