At 18, Paul Orajiaka from the Nigerian Southern state of Warri was desperate to migrate to the United States for greener pastures. He was convinced beyond a reasonable doubt that he could only have a bright future in America.
So desperate was he that he made several fruitless trips with his friends to the U.S. Embassy for an American visa. Luck did not smile at him as all his friends got their visas except him.
Ashamed by the outcome, Orajiaka could not go back to Warri because he feared he would be mocked by his friends. He stayed in Lagos, Nigeria's biggest commercial city, to work with his in-law in a local market called Idumota Market.
"It wasn't fun at all. I felt like a fish thrown into a sea, filled with sharks, and there I was trying hard not to be eaten up. All these factors emboldened me to strive in making a mark. With this in mind, I had no choice but to get used to it," Orajiaka told Forbes.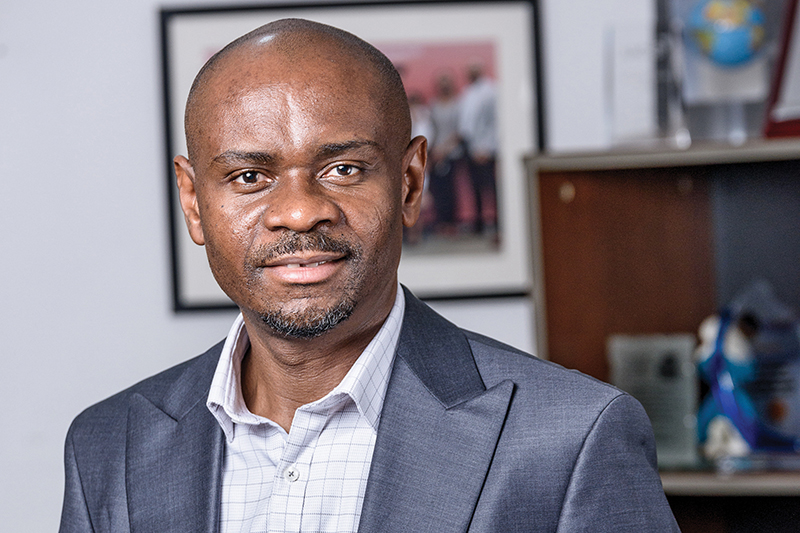 This reluctant step taken as a result of frustration turned out to become a journey of success and fulfillment for Orajiaka. While in the market, Orijiaka met other young men like him making it big in the market. But for him, the time was not right yet to launch his own business. He knew the value of education as a potential entrepreneur.
He enrolled in the University of Lagos (UNILAG) to pursue accounting after which he proceeded to obtain his Masters in Business Administration (MBA) from Lagos Business School, Pan-African University (PAN).
"Expectedly, after graduating from school, I became better equipped for the journey ahead, which saw me take the management and administration of my business to a greater scale," he said.
With a capital base of $30 in 1997, Orajiaka founded a toy company called Auldon Limited. By 2014, the company's turnover had hit $10 million while providing over 350 direct and indirect employment.
Auldon makes dolls and other toys that promote and teach Africa's culture to children. Auldon's toys are popular not only in Nigeria but in Ghana, South Africa, Kenya, and Europe.
Orajiaka's journey appears all rosy for him but he had a sour beginning. Starting a business in a developing country like Nigeria is not easy, he said. "I almost gave up because initially, it was an uphill task building this business from scratch, especially without funding from banks. It was near impossible to continue, but my frustration and anger at the banking system coupled with lack of support, only made me further persevere, be more passionate and determined to ensure that the business grew."
Many entrepreneurs, when confronted with such challenges, fail but Orajiaka weathered the storm through passion and emotions and inculcating the same in his employers.
In 2014, Orajiaka saw a market gap in the toy industry where most of the toys in African homes are white dolls. He subsequently launched the Unity Girl Doll Project, a collection of 14-inch child developmental dolls that represent Nigeria's three major tribes – Hausa, Ibo, and Yoruba – to enlighten children about Nigeria's culture.
"For me, my passion is educating them before time with positive Nigerian values and that's why all the dolls have contents which teach them all the positive stories and values they need to inculcate as they grow," he said.
According to him, the dolls come in 14-inch sizes and are dressed in local attires, and have the following characters; Amaka (Ibo), Ronke (Yoruba), and Aisha (Hausa).
He added that all three dolls contain booklets that tell you about the culture, background, language, and other details of the three main tribes; Hausa, Ibo, and Yoruba.
Orajiaka in 2019 signed a memorandum of understanding with Europe's biggest toy manufacturer Polesie, as part of his move to capture the regional toy market.