The Earth, Wind & Fire band was founded by Maurice White who had honed his skills as a session drummer for Chess Records. In 1967, he replaced Redd Holt in the popular jazz group the Ramsey Lewis Trio, where he was introduced to the kalimba, an African thumb piano he would use extensively in future projects.
A man on a mission, he left Lewis' group in 1969 to form a songwriting partnership with keyboardist Don Whitehead and singer Wade Flemons.
That union birthed the Salty Peppers band which signed with Capitol and scored a regional hit with "La La Time." When a follow-up flopped, White was on the move again, this time to Los Angeles convincing the band mates to believe in his vision and plan.
He renamed the Salty Peppers to Earth, Wind & Fire (EWF) after the three elements in his astrological charts. By the time White convinced his brother, bassist Verdine White, to join him on the West Coast in 1970, the lineup consisted of Whitehead, Flemons, female singer Sherry Scott, guitarist Michael Beal, tenor saxophonist Chet Washington, trombonist Alex Thomas, and percussionist Yackov Ben Israel.
EWF became one of the most musically accomplished, critically acclaimed, and commercially popular funk bands of the '70s under the leadership of White, who was a drummer, bandleader, songwriter, kalimba player and occasional vocalist. EWF used funk as its foundation but also dabbled in jazz, smooth soul, gospel, pop, rock & roll, psychedelia, blues, folk, African music, and, later on, disco.
With elaborate stage shows, EWF was eclectic as it was spiritually mystical tapping into cosmic and positive vibrations but at the heart of their success was Maurice White's accomplished songwriting whose firm grasp of hooks and structure made EWF one of the tightest bands in funk although there were a few dim periods with their experimentation.
Steeped in African and African-American styles – particularly jazz and R&B, EWF managed to appeal to a broader cross-section of the listening public bridging the gap which separated the musical tastes of black and white America.
"I wanted to do something that hadn't been done before," White submitted adding, "Although we were basically jazz musicians, we played soul, funk, gospel, blues, jazz, rock and dance music…which somehow ended up becoming pop. We were coming out of a decade of experimentation, mind expansion and cosmic awareness. I wanted our music to convey messages of universal love and harmony without force-feeding listeners' spiritual content."
Perhaps White being a product of the prestigious Chicago Conservatory of Music makes things clearer about his music brilliance. The Memphis native also had the privilege of playing with such greats as Etta James, Fontella Bass, Billy Stewart, Willie Dixon, Sonny Stitt and Ramsey Lewis, whose trio he joined in 1967 spending nearly three years as part of the Ramsey Lewis Trio.
Of this stint White noted: "Ramsey helped shape my musical vision beyond just the music. I learned about performance and staging."
Now in Los Angeles and signing a new contract with Warner Bros., White recruited Michael Beal on guitar, Leslie Drayton, Chester Washington and Alex Thomas on horns, Sherry Scott on vocals, percussionist Phillard Williams and his younger brother Verdine on bass in addition to White, Flemons and Whitehead who were with him already.
Earth, Wind & Fire recorded two albums for Warner Brothers: the self-titled 1970 album Earth, Wind And Fire and the 1971 album The Need Of Love. A single from this album, "I Think About Lovin' You," provided EWF with their first Top 40 R&B hit. Also in 1971, the group performed the soundtrack to the Melvin Van Peebles film 'Sweet Sweetback's Baadasssss Song'.
In 1972, White dissolved the line-up (except he and brother Verdine White) and added Jessica Cleaves (vocals – formerly of the R&B group The Friends of Distinction), Ronnie Laws (flute, saxophone), Roland Bautista (guitar), Larry Dunn (keyboard), Ralph Johnson (percussion) and Philip Bailey (vocals, formerly of Friends & Love).
The things White wanted to do and was denied at Warner Brothers, EWF was unencumbered at Columbia Records signed by President Clive Davis who didn't mind the group combining elements of jazz, rock, and soul into an evolving form of fusion and getting a truly universal sound.
It was here also that the group slowly began to build a reputation for innovative recordings and exciting live shows, complete with feats of magic (floating pianos, spinning drum kits, vanishing artists) engineered by Doug Henning and his then-unknown assistant David Copperfield.
They offered the 1972 album Last Days And Time, their first gold album. In the summer of 1973 Head To The Sky was released peaking at number 27 on the pop chart. Their first platinum EWF album, Open Our Eyes also followed.
EWF's 1975 multi-platinum album That's The Way Of The World that held the number one pop spot for three weeks in Spring 1975 earned them their first Grammy Award. The title track single made it to number five R&B in summer of 1975. It also yielded the classic ballad "Reasons," an extremely popular radio-aired album track.
The multi-platinum album Gratitude held the number one pop album spot for three weeks in late 1975. Then in 1976, White decided he wanted to record a spiritual album. The multi-platinum album Spirit parked at number two pop for two weeks in fall of 1976 and boasted the gold, number one R&B single "Getaway" and "Saturday Nite."
The multi-platinum album All 'N All peaked at number three pop in late 1977 winning three Grammys. In the late seventies, in association with Columbia Records, Maurice also launched a record label, ARC.
EWF's live performances were equally stellar using a combination of eye-popping costumes, lights, pyrotechnics and plain old good music adding magic illusions.
"We live in a negative society," White told Newsweek. "Most people can't see beauty and love. I see our music as medicine."
In 1983, White decided he and the band needed a break. During this hiatus, Maurice recorded his self-titled solo album Maurice White. Reuniting with the band in 1987, EWF released the album Touch The World and scored yet another number one R&B single, "System of Survival" and embarked on a corresponding nine-month world tour. This was followed by the 1988 release The Best Of Earth, Wind & Fire Vol. II.
In 1990 the group released the album Heritage. Two years later, Earth, Wind & Fire released The Eternal Dance. In 1993, they released the album, Millennium that included the Grammy-nominated "Sunday Morning" and "Spend The Night."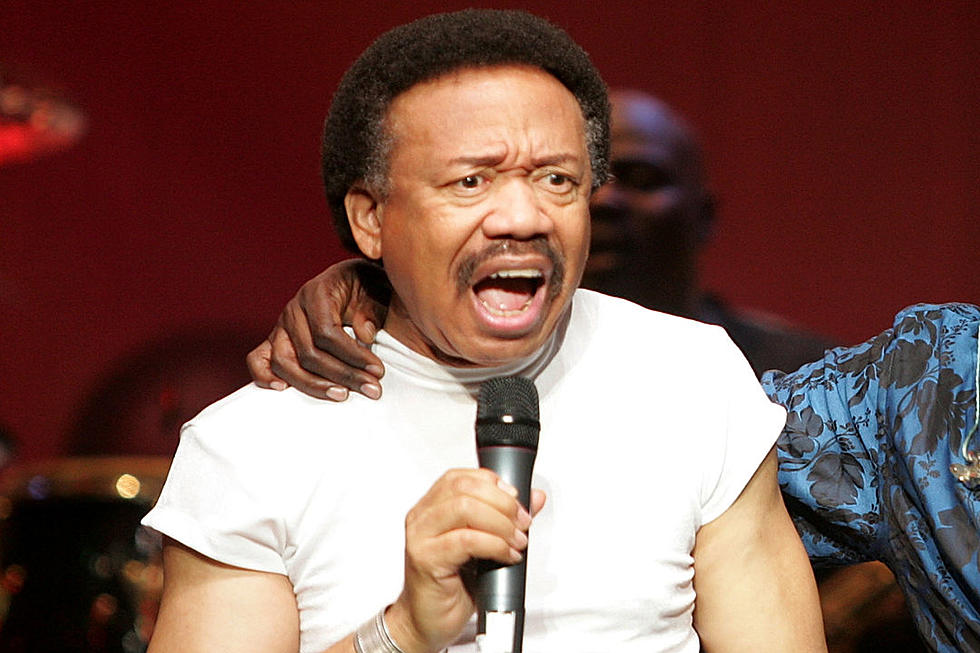 In 2000, the nine-piece '70s edition of Earth, Wind & Fire reunited for one night only in honor of their induction into The Rock And Roll Hall Of Fame.
Maurice and Verdine White, Bailey, Dunn, and McKay were inducted into the Songwriters Hall of Fame. The band released Now, Then & Forever, their first album in five years, in 2013.
Three years later, on February 3, 2016, Maurice White died from the effects of Parkinson's disease at his home in Los Angeles; he was 74 years old.
The band formed in Chicago in 1969 has won six Grammys from their 17 nominations and four American Music Awards out of 12 nominations. With sales of over 90 million records, EWF are one of the world's best-selling bands of all time.