At 24, John Singleton became the first African American and the youngest person ever to receive an Academy Award nomination for Best Director.
With his Oscar nomination, Singleton broke barriers for black filmmakers and an entirely new genre emerged. He negotiated with studio executives and insisted on directing the film, 'Boyz n the Hood' with no experience in that field. The film portrayed the lives of young black men forced to become adults due to awful conditions on the violent streets of South Central Los Angeles.
He recruited Ice Cube, then known as a hip-hop performer, for a leading role as a neighborhood enforcer who seeks to avenge a gang-related killing and he brought together a cast that included Cuba Gooding Jr, Angela Bassett, Tyra Ferrell, Morris Chestnut, and Laurence Fishburne.
"When we first did the movie, we felt like we was teaching America about a part of itself that they don't see," Ice Cube told MTV in 2011. "We was teaching you about people like Doughboy and why he is the way he is."
Singleton grew up in Los Angeles where he fell in love with movies probably because his mother's apartment was next to a drive-in theatre. At a young age, he had gone to see a movie with his mom and saw her cry.
"I looked at my mother and I said, 'Why are you crying?'" he told Vanity Fair. "And she said, 'Because it's such a good movie.' So I start thinking, when I get to make a movie, I got to make people cry. I got to make them feel something."
During the latter part of the 1980s and early 1990s, Los Angeles was a predominantly African American neighborhood confronted with segregation and economic deprivation which saw constant police on patrol in response to gang-turf violence.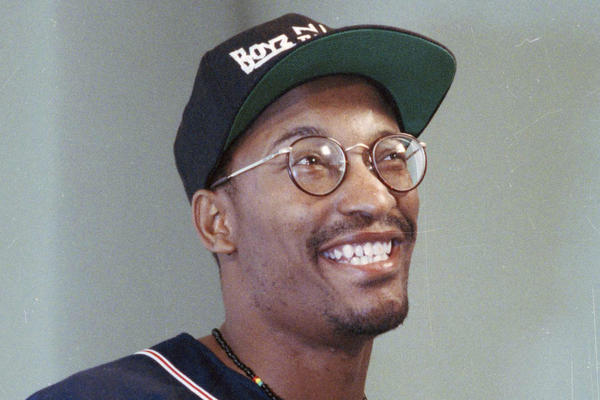 The experiences he garnered from this environment growing up ultimately served as a catalyst for his film.
Whilst in college, he won scriptwriting prizes, which led to a three-picture deal with Columbia Pictures and $6.5m (£5m) to make Boyz n the Hood. He wrote the 'Boyz n the Hood' screenplay.
"I'm a writer first, and I direct in order to protect my vision," Singleton told The New York Times. "It's my story, I lived it. What sense would it have made to have some white boy impose his interpretation on my experience?"
Reportedly, Singleton maintained that, despite his lack of experience, his "Boyz n the Hood" script could only be directed by himself. He was said to have turned down a $100,000 offer to turn over the script to another director.
"You know, I just felt this dude was a little delusional," Ice Cube told Vanity Fair in 2016, reflecting on Singleton's single-minded determination. "It's just a pipe dream – that's what I was thinking."
Eventually, Columbia Pictures got behind it and "Boyz" became the first film about L.A.'s "hood strife" with an all-black cast, written and directed by a black filmmaker, and bankrolled by a major Hollywood studio.
Singleton filmed on location in neighbourhoods plagued by violence, in which drugs and police brutality were prevalent, describing the movie as "my American Graffiti, my coming-of-age story." He even enlisted local gang members to add an extra edge of realism to the clothes and dialogue.
Critic Roger Ebert noted that the movie was not just a "brilliant directorial debut, but an American film of enormous importance".
Upon release, 'Boyz n the Hood' became a huge mainstream success reportedly grossing $100m. He was 24 years only when he was nominated for his Academy Awards.
Although he lost the directing Oscar to Jonathan Demme and the screenplay Oscar to Callie Khouri, "Boyz n the Hood" later led to what came to be known as the "hood film" sub-genre, which went on to include "South Central" (1992), "Menace II Society" (1993), "Juice" (1992), "Sugar Hill," (1993), "Dead Presidents" (1995), and "Friday" (1995).
Singleton became a mentor for a new generation of black film-makers. He went on to make many other films such as the Remake of Shaft, Four Brothers and 2 Fast 2 Furious.
In April 2019 after suffering a stroke, the first African American and the youngest ever filmmaker to be nominated for the best director Oscar, John Singleton died aged 51.