Just about five years after a soccer museum in Manchester, England, displayed a statue of the King of Pop, Michael Jackson, the monument has been removed from the museum following sexual abuse allegations against the singer.
Ten years after his death, Jackson is still facing sexual abuse accusations as a new documentary, "Leaving Neverland", focuses on two of his accusers who say he sexually molested them when they were young.
Premiered at the Sundance Film Festival in Utah on January 25, the documentary focuses on accusations by choreographer Wade Robson, 36, and former child actor James Safechuck, 40, who have previously denied being molested by the pop star when they were children.
Jackson's family has condemned the documentary, describing it as a "public lynching" while the musician's estate is suing HBO, a co-producer of the documentary.
The soccer museum, Britain's National Football Museum, has since 2014 displayed the statue of the superstar before taking it down this week.
The statue was commissioned by Fulham's then chairman, Mohammed Al Fayed following Jackson's death in June 2009.
The two were friends, to the extent that Jackson visited the west London ground as a guest of Al Fayed in 1999, watching Fulham play a game against Wigan Athletic, reports the CNN.
The report added that the plaster and resin artwork was initially unveiled in 2011 at Fulham's Craven Cottage stadium by Al Fayed. Jackson's statue outside Fulham's stadium did not go down well with many supporters of the club who said it made the club a "laughing stock".
Thus, the new owner of the club, Shahid Khan, had it taken down in September 2013. It was subsequently replaced with a statue of former Fulham player, George Cohen.
Although the latest decision to take off the statue of Jackson from display has come in the wake of sexual allegations against the singer, the museum did not directly link the removal to the said allegations.
"The National Football Museum has made a number of changes to its exhibitions and the objects on display over the last few months.
"As part of our ongoing plans to better represent the stories we want to tell, we have made a decision to remove the Michael Jackson statue from display," a spokeswoman for the museum said.
Meanwhile, following the airing of "Leaving Neverland", some fans have boycotted the singer while radio stations in New Zealand and Canada have reportedly stopped playing his music.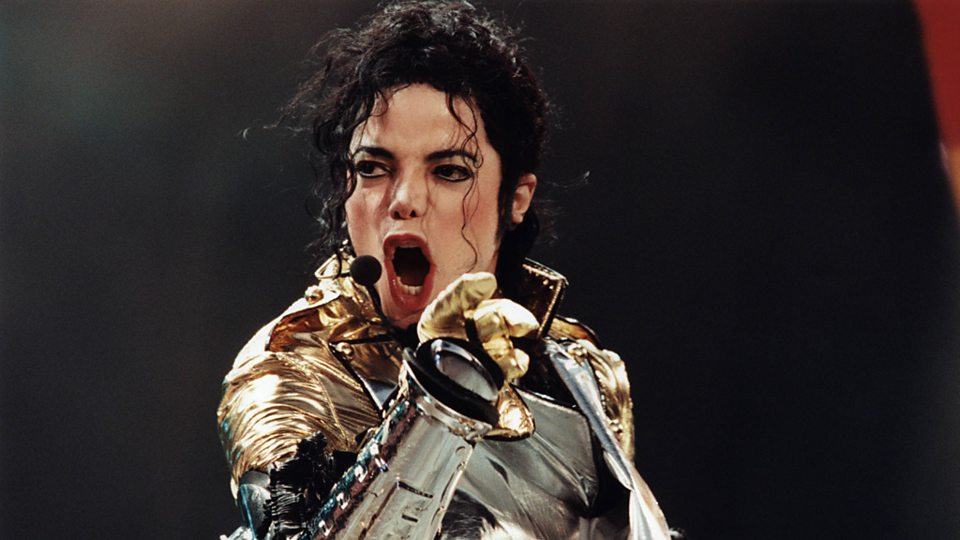 In the two-part four-hour film directed by British filmmaker Dan Reed, the accusers gave a gruesome account of their experiences when they were aged seven and 10 and had befriended the singer.
"I want to speak the truth as loud as I spoke the lie," says Australian-born Robson in the documentary in which he claimed to have had sexual contact with Jackson when he moved to Los Angeles.
He said he was advised by Michael Jackson to throw away his underwear after the first sexual encounter.
"It was just pain and disgust and anger, the idea that something like that could happen to my son," he said in an interview, adding that after two nervous breakdowns, he finally revealed to his therapist the dark secret he'd been hiding.
For James Safechuck, who said the sexual abuse started when he was eleven, they engaged in sex acts many times in a castle, an attic, a pool, a train station at Jackson's Neverland compound, he is reported to have said in the documentary.
He added that Michael Jackson told him that the two of them will go to jail if they were found to be sexually involved and he taught him how to quickly put on his clothes in case someone appears.
When he was 14, he said, the pop star staged a mock wedding with him and gave him a diamond-encrusted wedding ring after exchanging vows.
These allegations were described by the Jackson estate as "an outrageous and pathetic attempt to exploit and cash in" on the dead singer who has always denied abuse allegations against him while he was alive.
Until 2013, the two accusers had testified under oath in 2005 that they weren't victimized by Jackson when they were children. They later filed civil suits against the Jackson estate in 2013 and 2014 respectively and both cases were thrown out due to technicalities.
They claim their previous testimony was untrue and was a direct result of pressure from Michael Jackson himself who had said that they would be jailed if he should be convicted.
Some film critics and fans of Michael Jackson who watched the documentary have questioned its credibility and are demanding proof of the allegations, while others think it is a reflection of the sexual molestation stories told by some accusers and the trials against Michael Jackson for sexual offences.
In 1993, Jackson was tried for engaging in sexual acts with 13-year-old boy Jordy Chandler. The case was closed for lack of evidence. Police raided his Neverland estate in California in 2003 while investigating another case of molesting 13-year-old Gavin Arizo.
The 18-month trial ended in the acquittal of Michael Jackson of all charges despite the disturbing evidence that emerged.