The North Carolina police have charged a 32-year-old man, who walked into a police station and confessed to killing his 15-year-old daughter, with a first-degree murder charge, kidnapping, statutory rape, statutory sex offense and sexual exploitation of a minor.
On the morning of Sunday, August 18, 2019, Joshua Lee Burgess walked into a Union County police station and confessed to killing his daughter, Zaria Joshalyn Burgess, in his home, reports to WCNC.
Zaria is reported to have been home, visiting her dad for the weekend.
The report added that Burgess allegedly recounted the unbelievable details to the first person he encountered when he walked in the Sheriff's office, stating "I just killed someone."
When the dispatcher tried to look him up in the computer system, Burgess told her she wouldn't find any records.
Burgess is reported to have then led law enforcement back to the crime scene where they discovered the body of his daughter as well as other evidence of the crime.
In a written statement, Union County Sheriff Eddie Cathey said, "The details of this murder are indescribable. Every officer and detective involved in this case is feeling the effects of what happened to this child. There is no logical answer to explain why this man did what he is accused of doing. Our hearts and prayers are with Zaria's mom and her family," reports newsmaven.io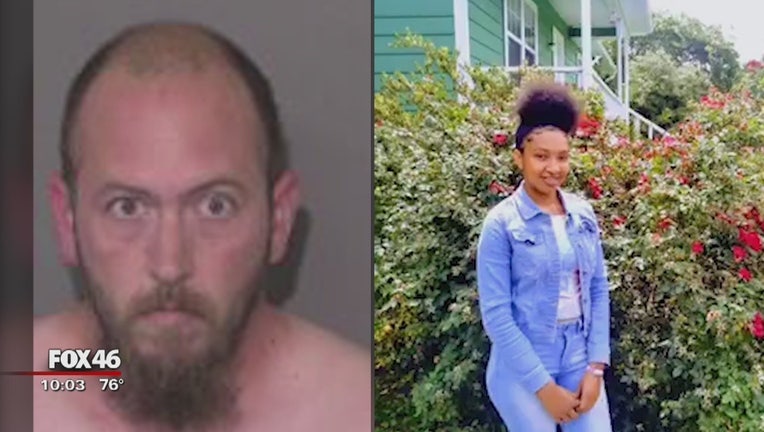 Union County Sheriff's Office Chief Communications Officer, Tony Underwood said, "This is a case where it's pure evil. He readily admitted to what transpired."
Investigators are reported to have said Joshua strangled Zaria and slit her throat with a knife. A medical examiner determined Zaria died from a "sharp force injury to the neck."
Zaria was a sophomore at Monroe High School. Burgess will reappear in court in September.