At the time of his shooting, there had already been at least 13 cases of black children who had been shot in St. Louis.
The unprovoked killing of 15-year-old Sentonio Cox, on August 25, took the number to 14 but now, it seems some justice is being served.
Today, 54-year-old Joseph Renick, a suspect in the Sentonio case, has been arrested and charged with first-degree murder, armed criminal action and unlawful possession of a firearm, reports The Associated Press.
The case was brought before the St. Louis Circuit Attorney's Office, where Mayor Lyda Krewson announced a $100,000 reward for persons with information on the more than a dozen killings of young Black people in the area.
Atlanta Black Star reports that Renick has been held on a $500,000 bond for the fatal shooting of Cox whose body was discovered by authorities after he was reported missing.
Cox had been shot in the head in what is reported to have been an unprovoked case, adding up to the rising numbers of killings of black people in St. Louis who are under the age of 16.
According to the St. Louis Post-Dispatch, a teen who said he was Sentonio's friend said that Sentonio was walking home when he was shot. He added that Sentonio usually cut through an empty lot near where the shooting occurred in order to get to his home.
Reports say that Sentonio was backing away with his hands in the air when he was gunned down by Renick in the Patch neighbourhood of south St. Louis.
"Defendant pointed a revolver at Sentonio Cox as he was backing away from him in retreat with his hands raised," the charging documents said, reports Metro STL. "Defendant fired one shot into Cox's head killing him."
Renick was not legally allowed to have a gun because of a 2015 conviction for not paying child support, according to the charges, reports Riverfront Times.
Roxzyanne Edwards, who is Sentonio's mother, has been questioning the length of time with which the police took in arresting the suspect, in an interview with Fox 2 Now.
"Why did it take four days for them to get him when they were told who done it?" she asked after visiting the location where a vigil was held for her son earlier last week.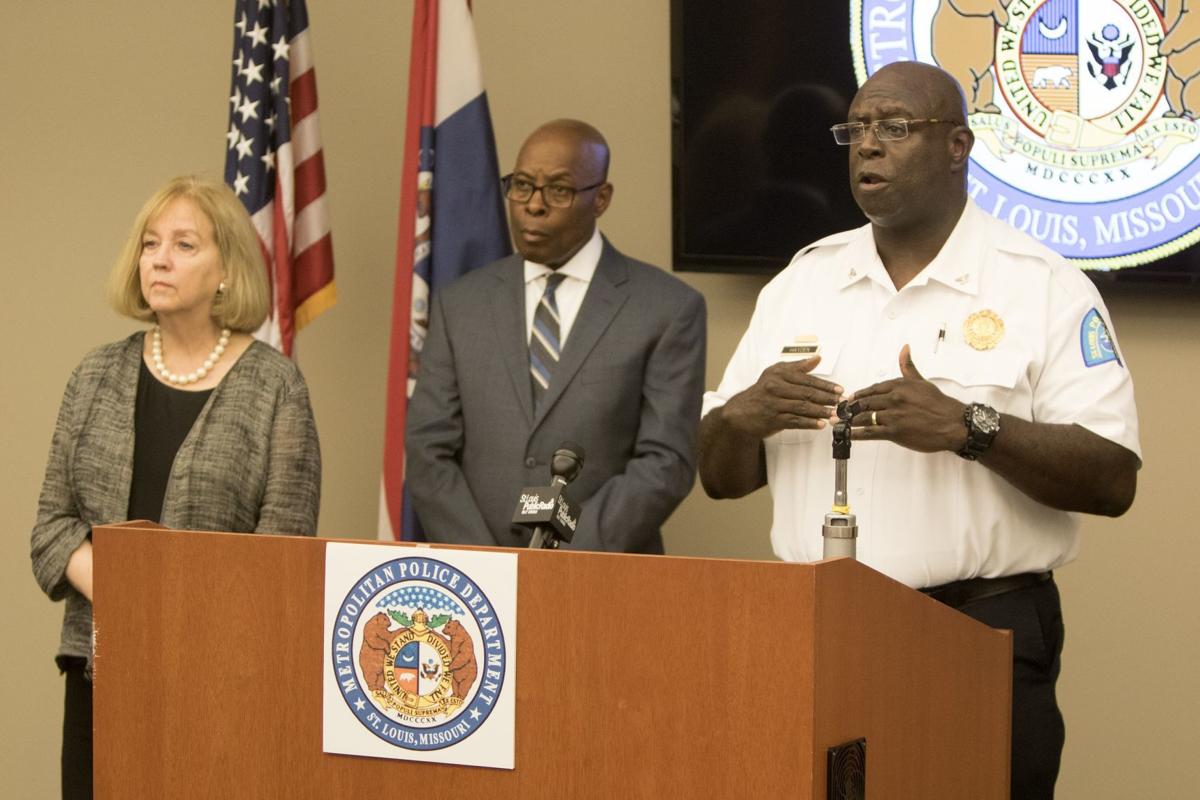 Expressing her displeasure with the St. Louis Circuit Attorney's Office, Edwards said she feels race played a part in locating the suspect, a white man who she said was sitting on his porch across the street from the vigil site rather than sitting in prison.
"If my son would have done something, they would have come and got him," she said, before noting that others should be accountable for her son's killing.
"I want him to be the same way as my son," Edwards said. "I want the same penalty."
Edwards has had to deal with the pain and anguish of losing two sons out of six children to be shot to death after an older son, 18-year-old Leland Butler, was killed two years ago.
Renick is the second person arrested in connection with the killings of Black children and teens. The first arrest, made in mid-August, was a suspect accused of killing 7-year-old boy Xavier Usanga who was playing with his sisters in the backyard of their home, police said.
St. Louis is the location for one of America's deadliest riots ever. On July 2, 1917, in East St. Louis, Illinois, a race riot erupted leading to the slaughtering of at least 100 African-Americans (some sources put the figure at nearly 200) with over 6,000 others left homeless. By comparison, eight whites died.
The riots happened because white workers of the Aluminum Ore Company in East St. Louis decided to go on a massive strike which prompted the management of the company to employ African-Americans and a few other willing white people to take over their work. This decision, however, did not go down well with the striking whites.