Abdul Aziz Muhamat was for five and a half years held in an Australian immigration detention centre in Papua New Guinea. He was awarded for revealing Australia's 'cruel' refugee policy
He had fled civil conflict in Sudan's western Darfur region in 2013 and had flown to Indonesia. Muhamat boarded a boat headed to Australia, but the boat was intercepted by Australian officials after six days at sea.
The 25-year-old was forcibly sent to Manus Island, and for over five years, he exposed the "inhumane" and poor living conditions he and his colleague asylum seekers faced at the centre.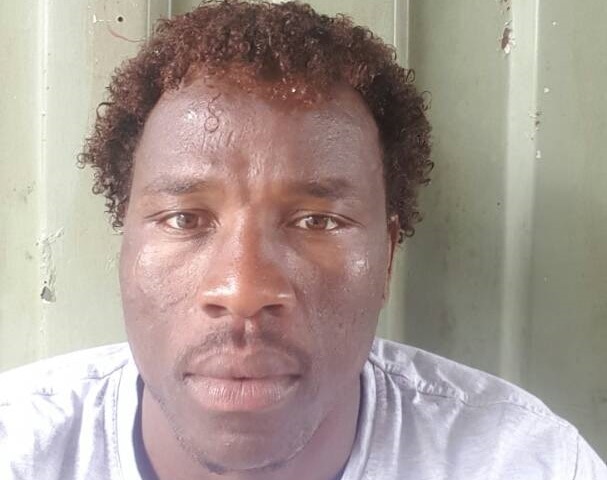 Muhamat did this through thousands of WhatsApp messages he sent to a journalist from the centre, who told the story in a podcast. The podcast, called "The Messenger" won best radio/audio feature at Australia's Walkley Awards in 2017.
Now, for bringing the world's attention to the harsh realities at the centre under "the very cruel refugee policy" of Australia's government, Muhamat has been awarded a major international human rights prize.
He was named the winner of the 2019 Martin Ennals Award in the Swiss city of Geneva during a ceremony held on Wednesday night, reports Aljazeera.
The award is named after the Nobel Peace Prize-winning British activist and had been given out to human rights defenders since 1994, the report added.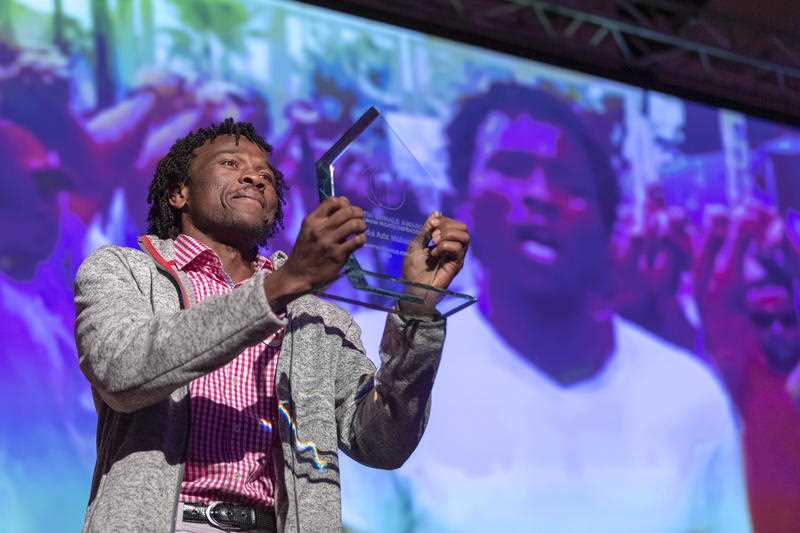 This is the first time the prize has focused on the plight of refugees and been handed to someone who had endured violations due to the policies of a Western nation, said Reuters.
Muhamat, who is living in Manus, was granted a temporary Swiss visa to travel to Geneva to accept the annual award.
He said hundreds of asylum seekers were trapped on Manus and Nauru islands as part of Australia's offshore processing policy, where asylum seekers are treated like "criminals".
"It's not easy to be in a place where have to fight for your rights. This award sheds light on the very cruel refugee policy of the Australian government," said Muhamat.
"My message to all the refugees around the world, speak up for your rights, no matter where they put you. Speak up for your rights and try to overcome your fears."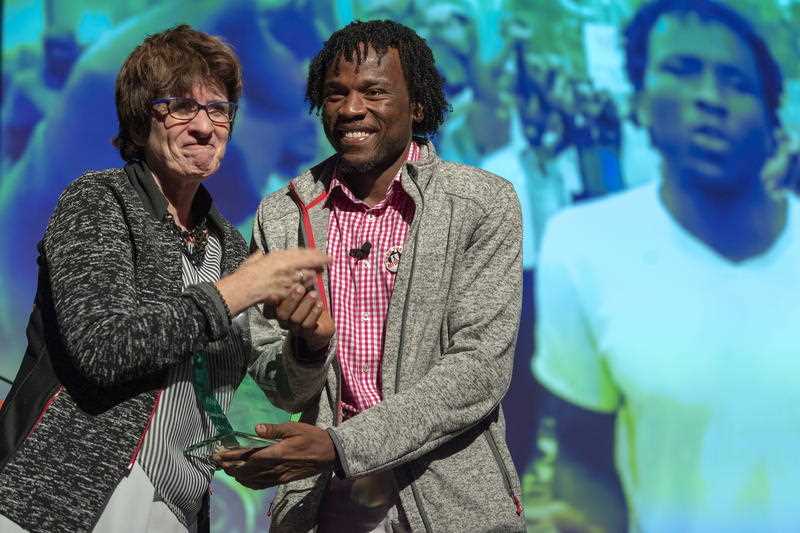 Muhamat added that opposing "this cruel system helps preserve my self-esteem and my human dignity".
Australia pays Papua New Guinea and the tiny Pacific nation of Nauru to hold thousands of asylum seekers from Africa, the Middle East, and Asia who have attempted to reach Australian shores by boat since mid-2013, according to Aljazeera.
The Manus Island Centre was closed late 2017 after Papua New Guinea's supreme court ruled it was unconstitutional. The refugees who were living in filthy conditions without clean water, food, or medical supplies were moved from the centre.
They now live in "poorly serviced camps which they are free to leave". Many of them, including Muhamat, however, choose to stay on the remote island.
Through his podcasts, tweets, and media interviews, Muhamat has become very instrumental in advocating for refugee rights. He has been assisting some 500 other refugees and asylum seekers through counselling and why suicide and self-harm should not be an option.
The refugees also receive English lessons from Muhamat who also connects them to lawyers and journalists.
Muhamat, who is expected to return to the island next week, has been hailed by the UN refugee agency (UNHCR).
The Agency said Muhamat had "eloquently drawn the world's attention to their plight" and urged "that solutions be found for all refugees and asylum seekers under Australia's offshore processing in Papua New Guinea and Nauru as a matter of urgency."