Former heavyweight boxer Mike Tyson has opened up for the first time about his children's preferred choice of relationship partners.
Tyson, who was speaking with T.I for his ExpediTIously podcast over the weekend spoke about a host of issues including family, how marriage has changed his personality and sense of purpose.
"You know what bothers me, man? And I gotta say this: Why my kids don't like black kids?" he said. "They don't date black kids. Why is that?"
"Sometimes I look at my daughter, and I see that she's attracted to white guys, and I say to myself, 'I didn't set a good example as a black man then.'"
"I don't think that's it," T.I. replied.
"That's just the way my mind goes," Tyson continued. "They must have seen sometimes when I was vulnerable and said, 'Hey, I don't wanna be with no one like that. … He's scary.' I think it's aggressiveness, I think it's confrontational stuff, they think."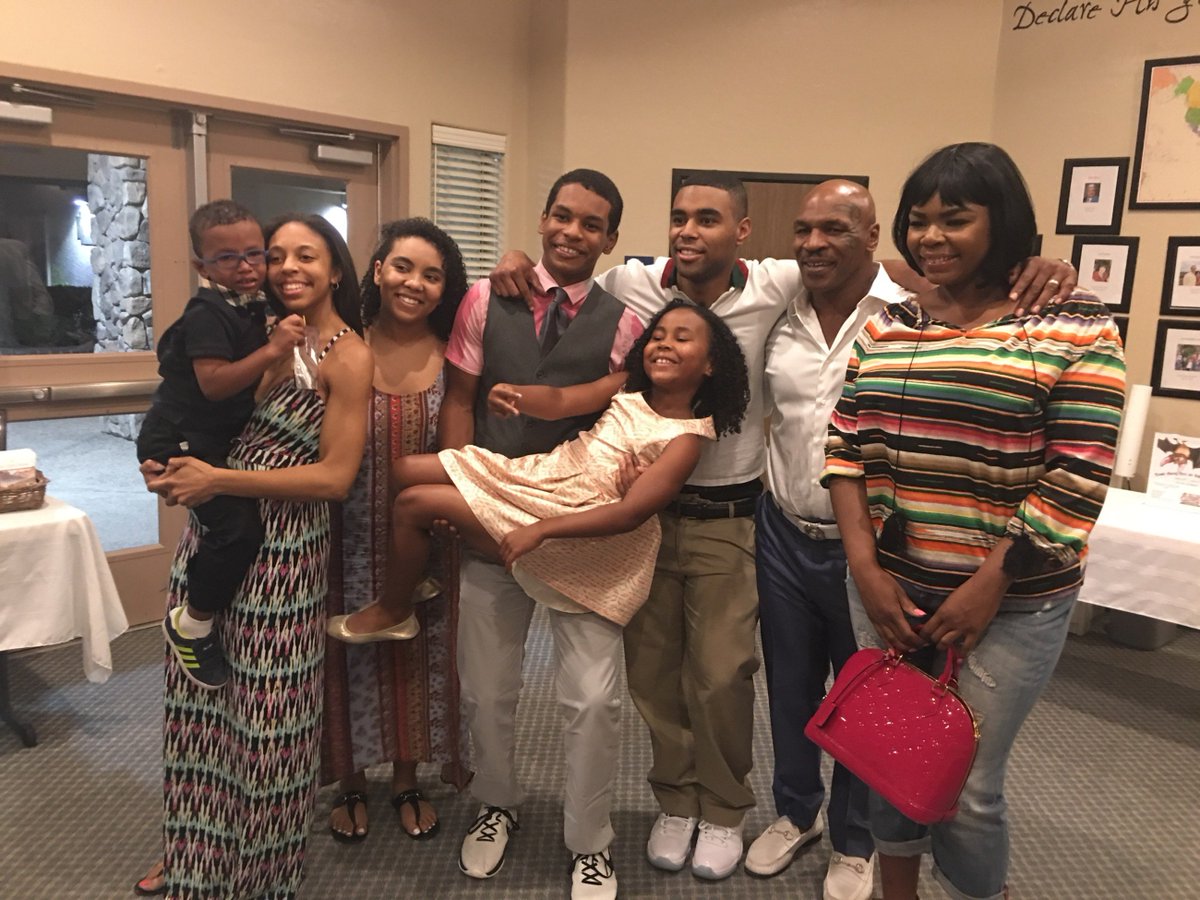 The retired boxer, regarded as one of the best in the profession, has eight children. He broke many boxing records and still maintains the record as the youngest boxer to win the heavyweight title, at 20 years, four months, and 22 days old.
Despite a successful career, Tyson's life has been marred with controversy. His first, coming in 1992 after he was convicted of rape and sentenced to six years in prison; he was released on parole after serving three years.
Meanwhile, Tyson has praised his third wife, Lakiha Spicer, whom he married in 2009 for her influence over his life. He said she has made him a faithful man.
"She swooped down on me, and told me, 'This is what we're gonna do,' and that's what happened," Tyson revealed in the podcast. "That's why I believe in what I believe in now. 'Cause there's no way this could be happening. There's no way I could've been married to my wife. I'm not faithful enough. I'm just not that kind of guy. I don't care about nothing enough more than my d**k, so how am I gonna be faithful to somebody? But it worked! I got 10 years with her."
Tyson is operating one of the biggest marijuana ranches in the U.S. According to the 52-year-old, at the moment, he sells around $500,000 worth of cannabis each month from his 420-acre ranch in California.
The over-the-top weed resort in the middle of the California desert comes on the back of his 2016 Tyson Holistic company that sells marijuana products and other edibles.
The former fighter, who said weed helped him endure years of substance abuse after his boxing career, began the cannabis resort project last year.
The ranch which occupies 407 acres of space, is "designed to be a wonderland of weed with tourist attractions, a luxury hotel, glamping tents, a lazy river that will take a full hour to cross, and an amphitheater for music festivals and concerts," reports the Daily Mail.