Ethiopian Prime Minister Abiy Ahmed has been named as laureate of the 2019 edition of the Félix Houphouët-Boigny Peace Prize for his activities in the Horn of Africa region, particularly, for instigating the peace agreement between his country and longtime adversary, Eritrea.
Ahmed was declared winner of the award by Audrey Azoulay, the Director-General of UN Educational, Scientific and Cultural Organization (UNESCO) at the 2019 World Press Freedom Day global conference opened in Addis Ababa on Thursday, fanabc.com reported.
The 42-year-old leader was selected for the award due to the reforms he undertook in his country to consolidate democracy and social cohesion, UNESCO said on Thursday.
'…the jury considers this distinction as an encouragement to pursue his commitment to the promotion of a culture of peace in the region and across the African continent," the Paris-based UN body said in a statement.
In 1989, in order to pay tribute to President Félix Houphouet-Boigny's action for peace in the world, 120 countries sponsored a resolution unanimously adopted by UNESCO's Member States to establish the Félix Houphouët-Boigny Prize – UNESCO Peace Prize.
According to UNESCO, the Prize is intended to honour living individuals and active public or private institutions or bodies that have made a significant contribution to promoting, seeking, safeguarding or maintaining peace in conformity with the Charter of the United Nations and the Constitution of UNESCO.
Past laureates of the Prize have included personalities such as French President François Hollande, Nelson Mandela, King Juan Carlos of Spain and former US President, Jimmy Carter.
This year's jury includes Ellen Johnson Sirleaf, former President of Liberia and Nobel Peace Laureate (2011), François Hollande, former President of France, and Princess Sumaya bint El Hassan of Jordan – UNESCO Special Envoy for science for peace.
The team met on Monday at UNESCO headquarters to designate the laureate of the 2019 edition of the prize, which will mark the 30th anniversary of its inception.
When voted in by Ethiopia's parliament as the country's new leader last year, Ahmed vowed to ensure good governance and deal with the corruption that was having a toll on the country's economy. He also promised to deal with ethnic conflicts in the country, that have displaced over 2 million people since 2017.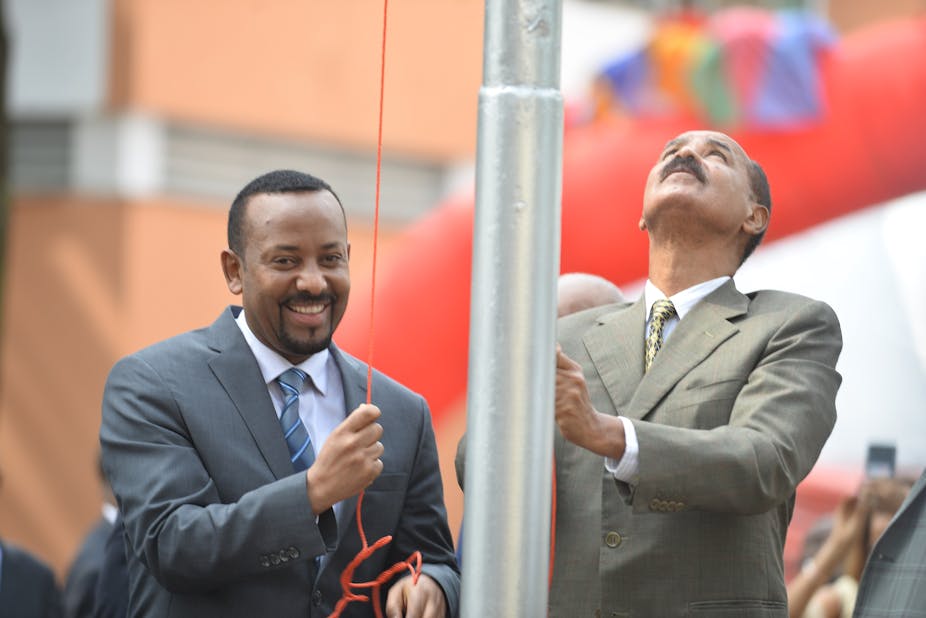 In July, Ahmed met the Eritrean president, Isaias Afwerki, and the two countries smoked the peace pipe and restored diplomatic relations after nearly 20 years of conflict.
He has since made attempts to reconcile with several rebel groups in the country and he is also optimistic that the distinguished women he has brought on board his government would help in restoring peace and stability.
Ahmed was recently named among TIME 100 most influential people list of 2019 for his reforms that have transformed his country since he assumed office last year.
His UNESCO Prize for Peace comes as the world marks World Press Freedom Day under the theme "Media for Democracy: Journalism and Elections in times of Disinformation."
A three-day event to commemorate the Day is being jointly organized by UNESCO, the Ethiopian government and the African Union Commission in Addis Ababa from May 1 to 3.
Parallel and plenary sessions on strengthening the role of media faced with new challenges, and understanding the links between media, democracy and elections will be held alongside an academic conference that will present new research on journalists' security, said UNESCO.
More than one thousand participants are expected, including representatives from civil society, media, professional associations, universities and the justice sector.