While Asians are easily associated with martial art, African-Americans have a notable stake too. The famous actor and martial artist Bruce Lee is hailed for his unique feats in the field, but few know one of Lee's earliest students was a black man named Glover.
On the streets of New York, one of the popularized styles of kung fu was the 52 Blocks. It was initially practiced by veterans from the Vietnam War. In its earliest stages, it was a dangerous art form because of the impact of blows. Deaths could be recorded even during training.
Actor and martial arts expert Michael Jai White noted as a youth, martial arts schools were not as many and they weren't money making avenues because the training was serious and brutal.
"To get a black belt, you had to spill blood but it's all watered down now," he submitted.
Famed boxer, 'Iron' Mike Tyson even before being polished as a boxer is said to have relied on the 52 Blocks in combat situations.
Another boxer, Zab Judah is said to have fallen on the 52 Blocks in round five of his fight with Mayweather. Judah might have picked the technique as a Brooklyn chap. He's held the IBF and WBO junior welterweight titles.
"Mayweather dominates for the first couple minutes, landing several punches, and driving Zab Judah into the corner. Then, a switch flips, and Judah steps forward into the center of the ring. He pulls his elbows in tight, and his arms pivot back and forth across his face like a butterfly flapping its wings.
"You tell me what this is," an announcer said in disbelief. "Mayweather steps backwards – his infamous cockiness drained away – and Judah lands a righteous combination," a report held.
Ludacris did a fight scene in Fast and Furious using 52 Blocks. Larenz Tate did a film called Gun Hill that featured 52 Blocks. Being an Afrocentric martial art, for many of its Black people, it is their first martial art.
The 52 Blocks might not be your cup of tea but it is a kettle of fish for some. Actor and fitness minded notable, Wesley Snipes is also a practitioner.
"I was Wesley Snipes' bodyguard. It was fun because we were two martial artists who loved to train — and by the way, he's a real martial artist with several belts and he's really good. His introduction to the martial arts was 52 Blocks," New York City based martial artist Mahaliel Bethea aka Professor Mo said.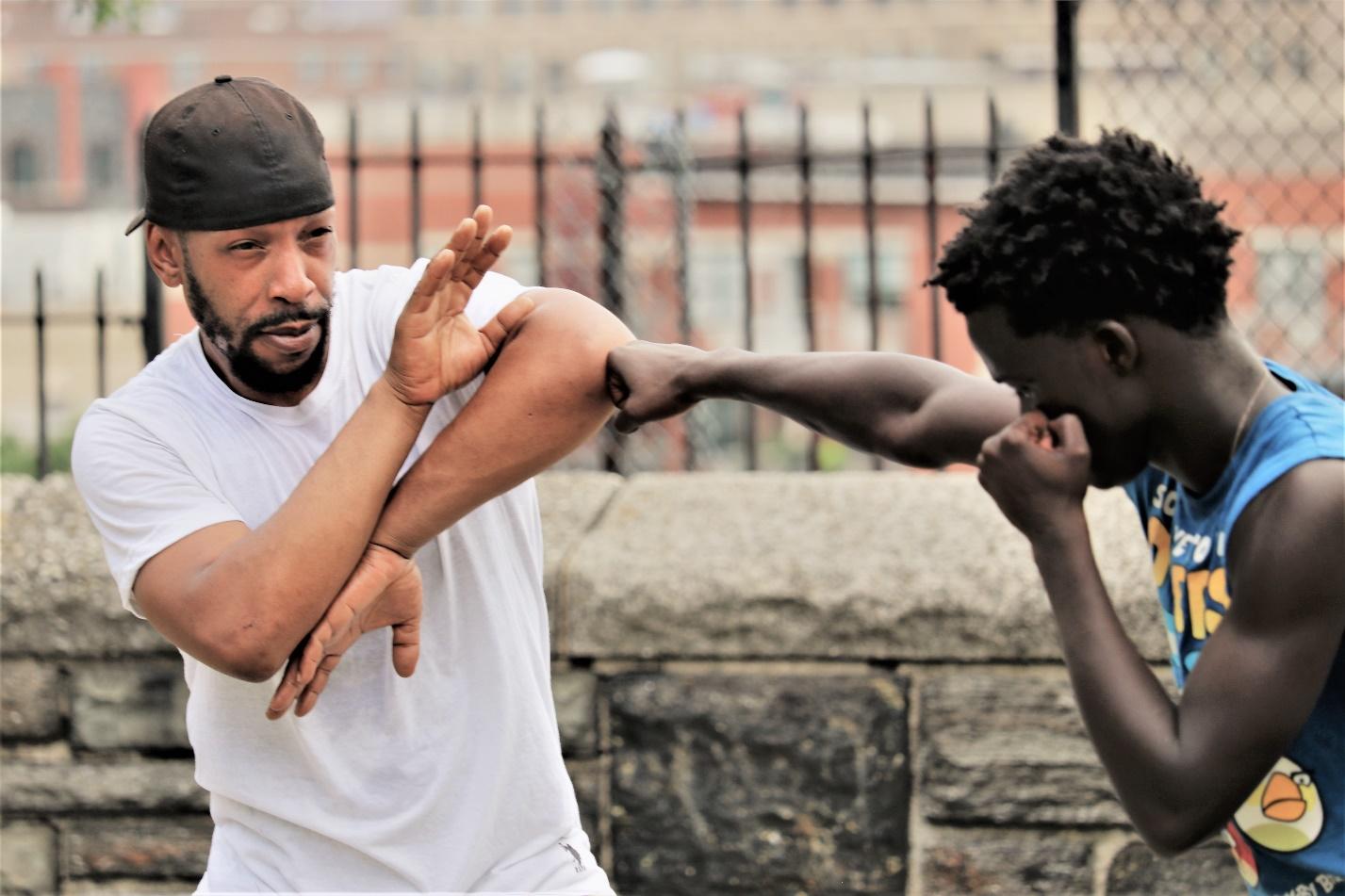 What then does The 52 Blocks have going for it?
Keen observes say the technique began life being called Jailhouse Rock, then 52 Blocks or 52 Hand Blocks.
Professor Mo, who is a keen proponent of 52 Blocks, said the fight also called "wall fighting" is an Afrocentric system from Africa which evolved in American jails because of mass incarceration. Most masters of 52 Blocks, he submitted "will tell you that it's a martial art from Africa."
Mo also mentioned that similarities exist between the movement of capoeiristas and break dancers. "Break dancing evolved in the Bronx, and those kids in the Bronx never knew anything about Brazil, but their movements were very similar to the jinga of capoeira. Their movements — the head spins and so on — were very similar to what the capoeiristas did," he observed.
He believes genetic memory from their African roots is the common thread holding ancient African fight systems and evolved forms like the 52 Blocks.
"We do know that a lot of fighting systems were used in fights that took place on plantations. Plantation owners would take their slaves from place to place and let people gamble on the fights. So slaves did have a form of fighting," Mo added.
"The 52 Blocks that I teach, because of my experience in other arts, includes gun disarms, joint locks, knife defense and knife offense. It's always been an art that's evolving."
The thing about 52 Blocks is that for a lot of people of color, it was our first martial art. Why? Because it was free. Because it was taught in the neighborhood. Because many of us had somebody in the family who had spent a couple of years in jail, and when he came back, he'd show us how to fight.
52 block "It's for fighting in a closet or on a staircase. Often, instead of a jab or cross, we'll use an elbow, a head butt or a knee. The elbow is often used when somebody gives you a long shot and you want to break their fingers or break their hand. As a matter of fact, you'll hear rap singers talk about "throw them bows." They're talking about elbows — again, without saying 52 Blocks."
Although a close quarters hand combat technique, the 52 Block also utilizes leg techniques, through the front kick, the knee strike and the stomp. But ultimately, it's called 52 Blocks because it's about blocking first.