The good done others have various ways of manifesting in one's life and for Acia Williams, her dreams became a reality in the most unassuming way.
Williams is the new owner of the Washington D.C beauty shop once owned by Chet Bennet after she donated one of her kidneys to him. Bennett was her teacher and boss turned friend for over 20 years.
Bennett is the owner of the college where Williams trained to be a stylist and the two hit it off from there. He was always supportive of her career goals and always motivated to achieve more each day.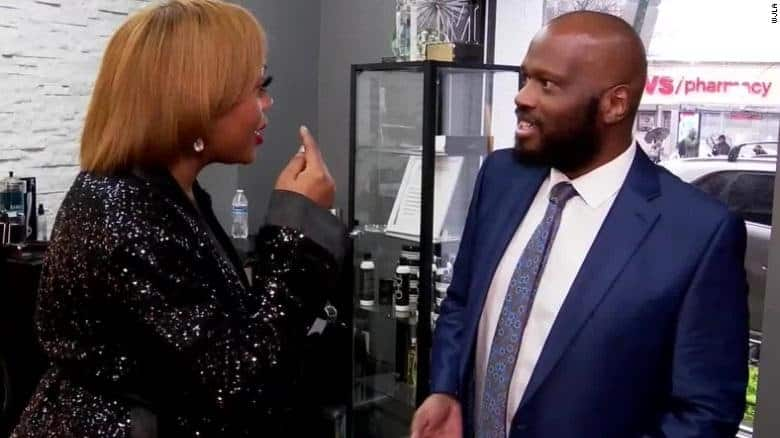 "Everybody loves him, because he's just a genuine person. He's always been a giver, and he's always helpful. He's had hundreds and hundreds of students," Williams said.
In 2018 Williams found out about Bennett's failing kidneys through a Facebook post where he said he was undergoing dialysis and needed a new kidney.
Many people reacted to the post expressing an interest in being donors, but none came forth to actually go ahead with the transplant.
In what seemed like a divine intervention, Williams said God told her she would be the donor while she was ironing.
"God was in my spirit, just like, 'You are his match, and you're going to donate your kidney to him,'" she said.
Later that day, she realised a nurse had messaged her that she was a match, a message which she initially missed.
Bennett is grateful she listened to the voice because, according to him, she was not obliged to.
"Even though the Lord told her, that doesn't mean she had to do it, okay," Bennett told WJLA.
After a series of tests to ascertain she was healthy enough for the transplant, the surgery was performed on April 9, 2019.
To help her recover from the surgery, Williams stayed over at Bennett's so his mother and sister could care for both.
It was at that juncture that Bennet broke the news of handing over the salon to Williams.
"He was like 'you need to hurry up and get ready, because I'm going to give you this salon,'" Williams said. She said they'd talked about her buying the shop in the past, but she had no idea that he would give it to her.
Bennett fully recovered by September and did all the necessary paperwork to facilitate the transfer to Williams by mid-October, Williams said.
Williams has been at the helm of affairs since becoming the new owner and last Monday, A New Image By Acia had its grand opening.
For Williams, she didn't realize how ill Bennett looked during his 14 months of dialysis till after the surgery where he looks much healthier.
"He just looked like a new $100 bill," she said. "You could just see it instantly."
Bennett told CNN via text that "I feel amazing" as he got ready for a show at New York Fashion Week.
According to WJLA, Bennett said he was grateful to be able to function like he used to and doing simple things like jogging and walking his dog, so the shop was to show full appreciation.
"I can't begin to thank you enough for you giving me life, but we can start with you making your dream a reality by having your own salon," he told the station.