The period of racial segregation in southern United States, also known as the Jim Crow era, is no doubt one of the darkest periods in the country's history besides slavery.
A time when blacks weren't allowed the same privileges and opportunities as whites due to the color of their skin, the era spurred the Civil Rights Movement which eventually brought about its abolishment.
A visually forgettable period that is long gone, an antique store owner in Cortez, Colorado, who put up signs reminiscent of the era up for sale, blatantly refused to stop selling them after she was confronted by a concerned customer. Ironically, the signs are not antiques; they are replicas.
According to CNN, the customer, Nicola Shanks, who is British and a mother of an African-American daughter, came across them when she visited the store last week.
The wording on some of the signs read: "Public Swimming Pool — White Only", "Colored Seated In Rear", and "We Serve Colored Carry Out Only".
"I think it was disbelief at first, that I was actually seeing these signs in a store. It's something I would expect to see at the Jim Crow museum, not in a local antique store," Shanks said.
Shanks, who could not immediately get hold of the store owner to raise her concerns, returned some days later to have a conversation with her. Their meeting, however, yielded no results as the owner, Cheryl Dean, refused to pull the racist signs off her shelves.
"She told me to go back to England where I came from," Shanks told KDVR.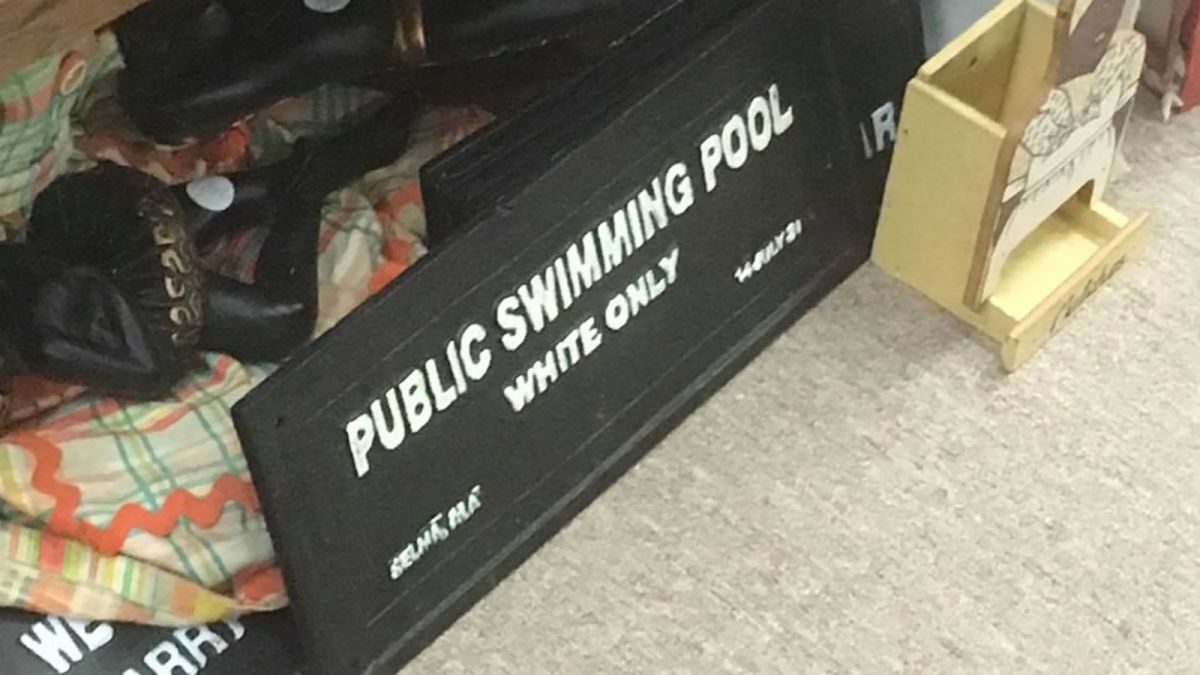 Also speaking to the news outlet, Dean, who claimed the signs have been up for sale for years, was adamant they are not racist and added no one has complained about them.
"I've lived in a small town my whole life. I don't even know what the word means. There's been black people in the store and we laugh about it," Dean said. "There's people that collect that stuff. It has nothing to do with racism. It's part of history, like, 'Look how far we've come'."
Shanks, however, begged to differ.
"That's the thing she says over and over: 'It's history. You're trying to erase history.' I shared with her that history belongs in a museum and that these things are made for profit and you're profiling a very horrible time in this country's history," Shanks told KDVR.
After people got wind of the story, Dean claimed she received threats of burning down her store as well as on her life. She also received negative reviews online. Though the signs sold out as a result of the publicity, Dean said she has no plans of taking stock of the racist signs again.
"It still doesn't make me angry. It makes me sad because it shows me how utterly emboldened and entrenched she is in her belief system that she utterly can't see how it affects others," Shanks said.
"My hope confronting her is that she would have a change of heart and hear what people of color have to say and how this affects them, not from me but from information I would share with her," she also told CNN.