Ethiopia has unveiled its first locally assembled electric cars in a joint venture between Olympic champion Haile Gebreselassie's Marathon Motor and Korean auto giant Hyundai. 
The launch aims at giving the necessary impetus to the country's greening and climate-resilient aspirations.
Gebresselassie on Monday delivered the vehicle to Ethiopian Prime Minister Abiy Ahmed, local media reports.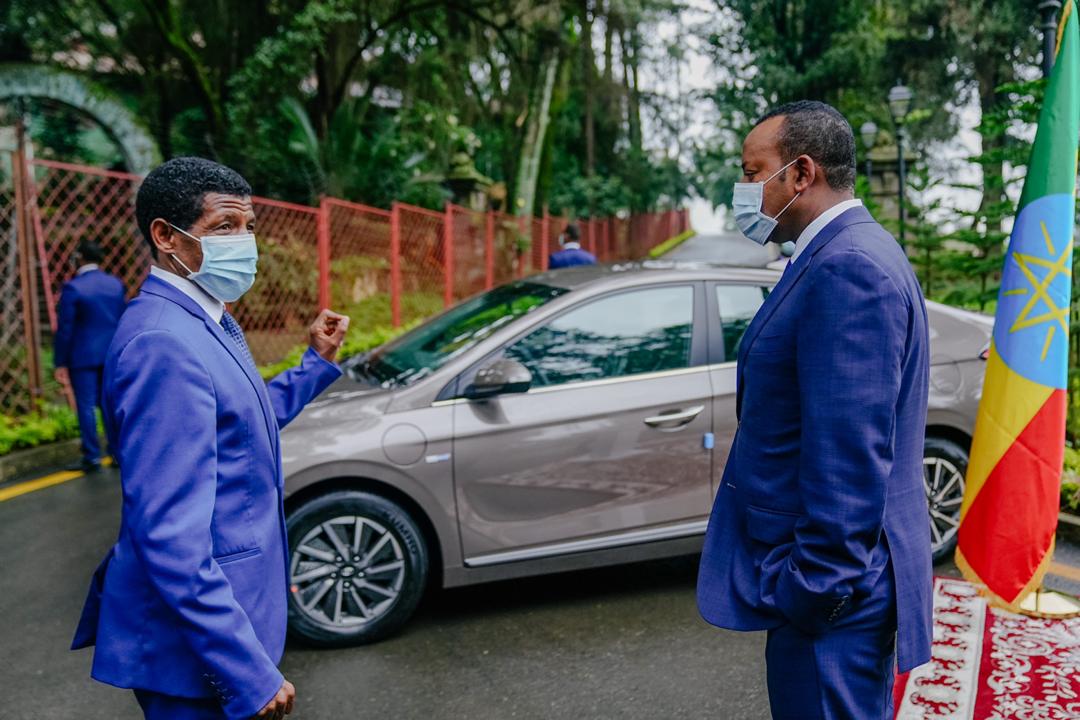 Fully charged, the electric car can go for 300 kilometers. According to reports, the company's plant which was opened in March has the capacity to produce 10,000 cars a year.
"As we transform #Ethiopia's greening & climate resilient aspirations into concrete actions through the #GreenLegacy initiative and Sheger & Entoto Parks, this morning I received the first electric car fully assembled in Ethiopia.
"No emission cars can help reduce pollution," the prime minister said in a tweet.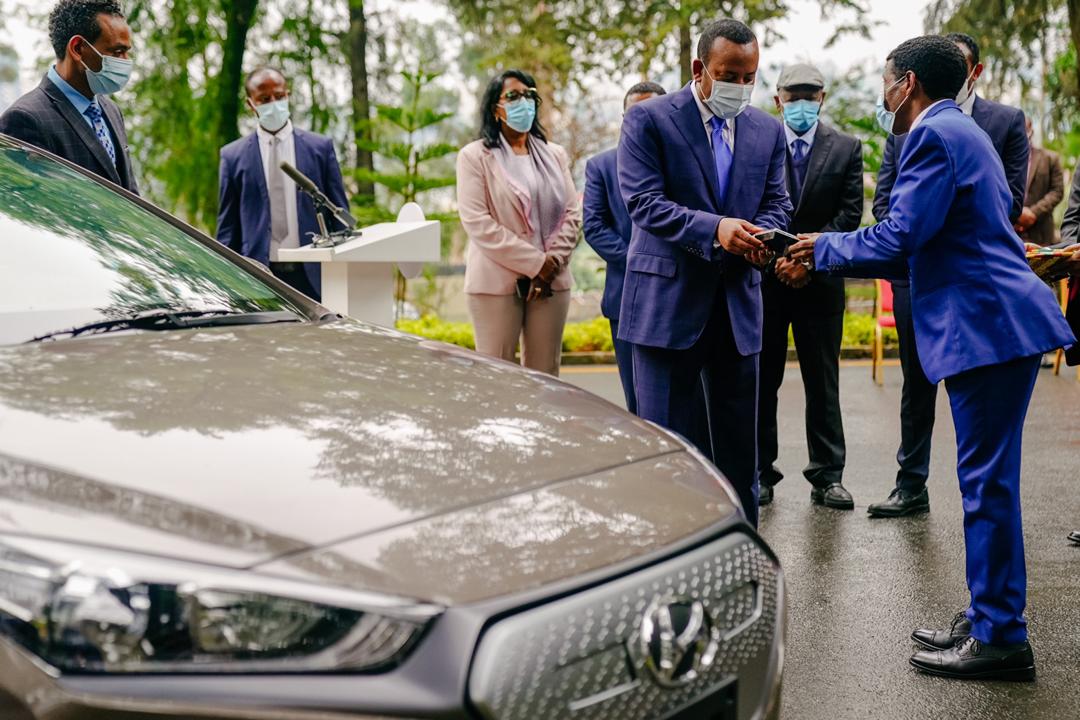 It is the "[…] first electric car fully assembled locally (in Ethiopia) by a Hyundai dealership, Marathon Motors," office of the prime minister added.
"The decision to assemble electric cars in Ethiopia follows the request put forth by the prime minister to the Hyundai president," it said.
Last year Abiy Ahmed launched a national tree planting project aimed at planting 4 billion trees in the Horn of Africa nation. In photos that were shared by the official Twitter account of the Office of the Prime Minister, Abiy could be seen planting a seedling to officially kick start the initiative.
Ethiopia has over the past few years had to endure drought in certain areas of the country as a result of climate change. Over two million animals died in the country in 2017 as a result of drought emanating from lack of rainfall.