Jonah Larson, 11, from Wisconsin is a self-taught entrepreneur who is using his skills to better the lives of children in Ethiopia.
His organization partners with communities in Ethiopia to turn local ideas into lasting change whilst working to improve schools, educate children, and enable livelihoods.
At five, Larson taught himself how to crochet by watching YouTube videos. Today he has been described as a "crocheting prodigy" with his own crochet business, called 'Jonah's Hands', based in La Crosse, Wisconsin.
The 6th grader began crocheting after finding a crochet hook in a craft box. According to his mother, Jennifer Larson, after watching a YouTube tutorial, young Larson crafted his first dishcloth in just an hour.
"After a very hard, busy, chaotic day in this busy world with school, it's just nice to know that I can come home and crochet in my little corner of the house while sitting by the one I love most: my mom," he told NPR.
According to him, so far his most difficult design was crocheting a blanket with 800 plush flowers on it.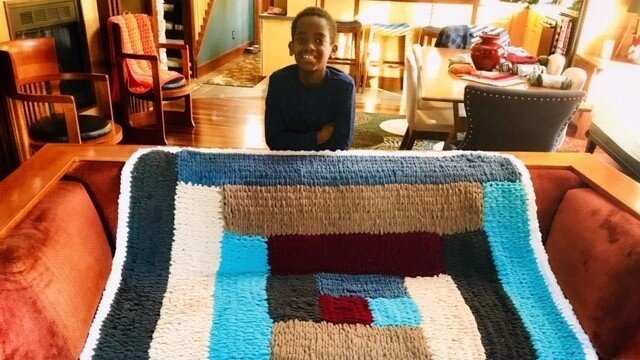 Larson can crochet just about anything and his beautiful crocheting has tossed him into stardom with over 230,000 followers on Instagram and over 60, 000 YouTube subscribers.
His customer base grew rapidly and at some point, he was receiving over 4,500 orders monthly. He has the support of his family. His older brother Leif, 15, manages his social media while his younger sister Mercy, 9, is his yarn winder.
His mother leaves him to decide what he does with his profits. Larson often donates some of his goods and proceeds to the Ethiopian orphanage where he lived before his family, the Larsons, adopted him at five months old.
"I don't buy his yarn for him. He buys his own yarn from the profits he makes from selling," his mother revealed. "He saves some money, he's investing some money and he donates as well. So those are things I think are important in life for adults to do, and I'm glad that he can learn that at an early age."
"By age 11, people around the world noticed my crochet abilities both in complexity and my speed. I am currently designing my own items, giving back to the community and spreading the love of crochet around the world. I call my business Jonah's Hands, LLC because every piece of work is touched by my hands" he said.
"He simply likes to make beautiful items," his mother said. "He enjoys the smiles on people's faces when he gifts them an item he designed himself. As Larson says, crochet brings the world together one stitch at a time."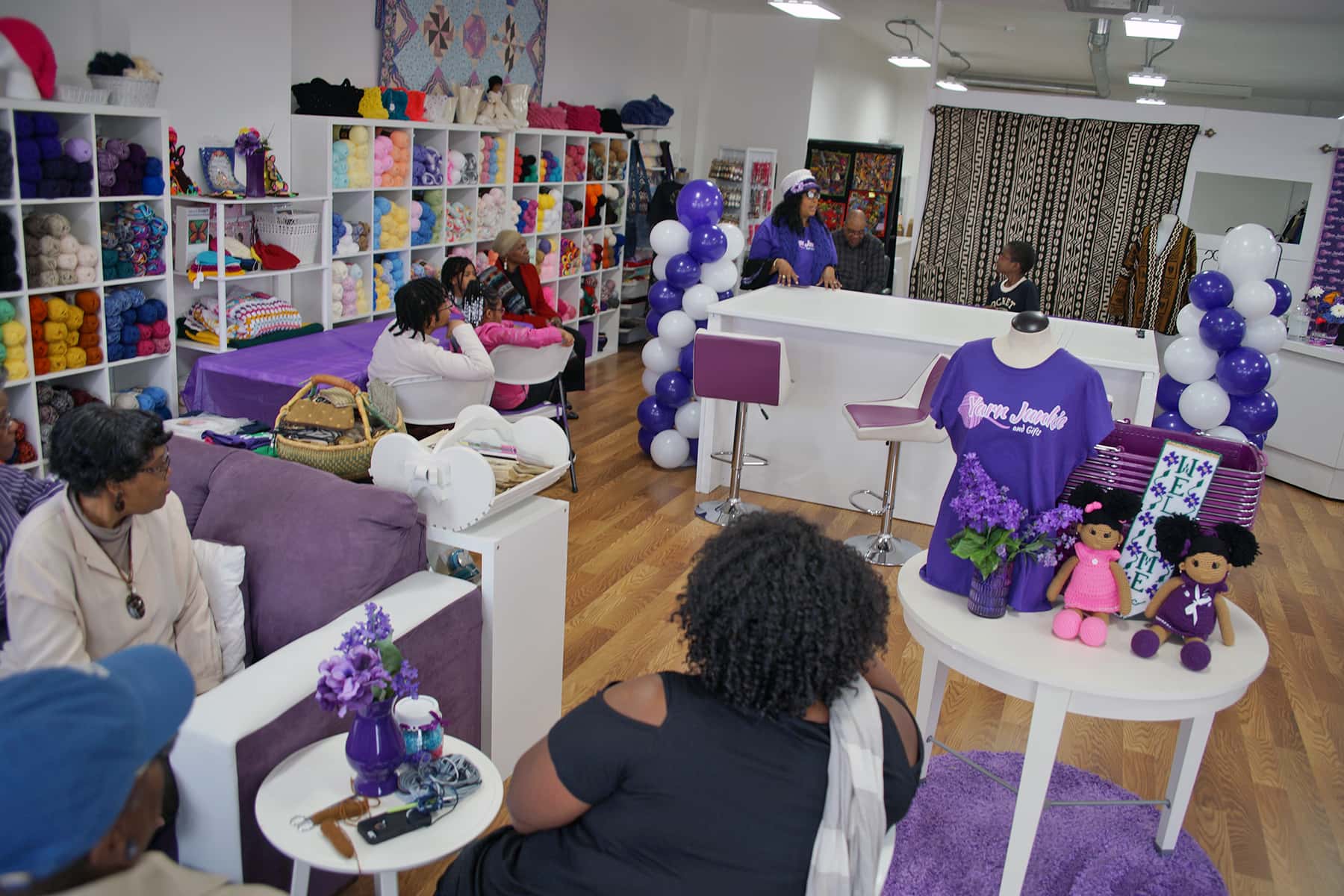 Larson has created a nonprofit named 'Roots Ethiopia' which sets up rural schools for success with hands-on science materials, furniture, and equipment, school libraries; provides school sponsorships for students so that they can start school, stay in school, and succeed in school and develops Self-Help Entrepreneurs (SHE) networks to create business opportunities for women that transform their lives and livelihoods.
He's also launched fundraisers to support the development of a STEM lab and library at an Ethiopian school.
The philanthropic pre-teen is an aspiring surgeon. He hosts several crocheting workshops, as well as speaking engagements. He has authored a book titled "Hello, Crochet Friends!: Making Art, Being Mindful, Giving Back: Do What Makes You Happy".
"This is the first book that I co-authored with my mother and I am very proud of it. It is an autobiography and tells my story in my words. I also introduce crochet and why it is so special to me," Larson wrote on his website.
He is already writing his second book titled "Giving Back Crochet" which will be available in July 2020.
"I see crochet as a positive way to bring the world together and it's just a craft that everybody comes together and enjoys," he told TODAY.
As valentine approaches, you can choose to surprise your loved ones with a Valentine Vintage Heart by Jonah's Hands.