The last Ebola patient has been discharged from a treatment center in the Democratic Republic of Congo. The woman identified as Masiko, according to WHO office, is seen in a video walking out of the facility with a doctor amidst cheers from a crowd.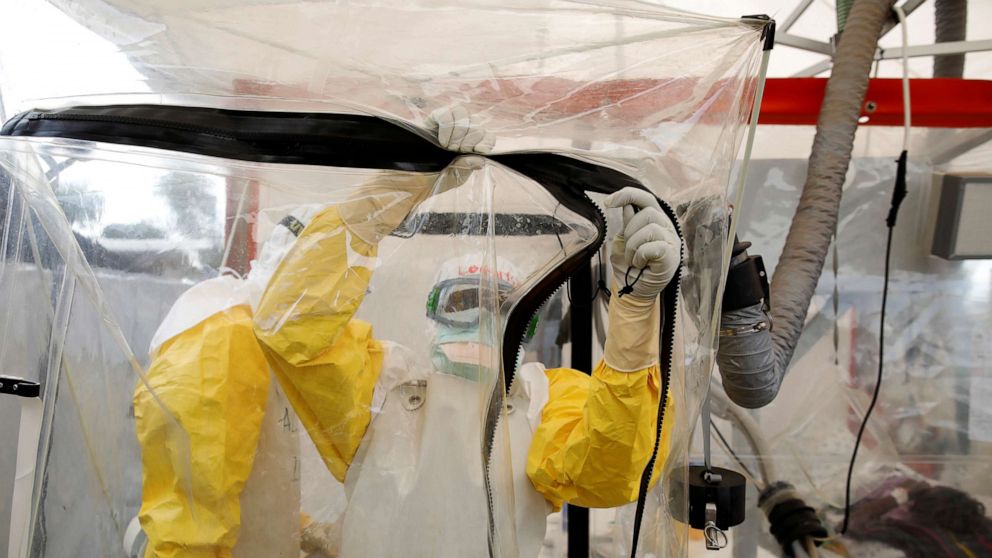 "I applaud the tireless efforts that have been made to respond to this outbreak and I'm truly encouraged by the news that the last Ebola patient has left the treatment center healthy," Dr. Matshidiso Moeti, WHO's regional director for Africa, said in a statement Tuesday.
"It is not yet the end of Ebola in the Democratic Republic of the Congo. We must stay vigilant in the coming weeks and beyond," he added.
This comes as good news to citizens in the DRC after the World Health Organization confirmed six new cases early this year.
"So proud of all involved in the response. We are hopeful, yet cautiously optimistic that we will soon bring this outbreak to an end," Dr. Moeti said.
An emotional day in #Beni #DRC as Masiko, the last #Ebola patient in DRC leaves the Ebola treatment centre in #Beni! Our @WHO team was delighted to share this victory with Masiko, @MinSanteRDC, our partners, & the people of Beni. pic.twitter.com/2OQ1N14x1e

— WHO African Region (@WHOAFRO) March 3, 2020
DRC was the second-worst hit by the virus that ravaged the continent in 2018.
The current outbreak of the Ebola virus disease emerged in the northeastern part of DRC in August 2018 and rapidly spread across three provinces, infecting over 3,300 people and killing about 65% of them, according to Congolese health officials.
The WHO, however, said there have been 3,428 confirmed cases and 2,250 deaths between August 2018 and February 2, 2020.
In the same period too, 283,117 people have been vaccinated with the rVSV-ZEBOVGP Ebola vaccine.
The milestone comes as countries increasingly report cases of respiratory disease caused by a new strain of the coronavirus, which first occurred in the Chinese city of Wuhan.
#HealthHeroes in #Beni celebrating the last #Ebola patient in #DRC to be discharged from a treatment centre! @WHO congratulates all of our partners. We will remain in full response mode for the remainder of the observation period. pic.twitter.com/Hxjir9EwYL

— WHO African Region (@WHOAFRO) March 3, 2020
A Congolese doctor, who has treated Ebola patients in the hardest-hit areas told ABC News that the situation on the ground has been improving slowly.
"We need 42 days of no new cases before being able to declare the end of the epidemic," he said in a text message Tuesday. "We are at D-28 today."