Bill Withers, who captured hearts and minds with tunes such as "Lean on Me," "Lovely Day" and "Ain't No Sunshine," has died in Los Angeles from heart complications aged 81.
Withers was also a three-time Grammy Award winner – awarded as songwriter for "Ain't No Sunshine" in 1971 and for "Just the Two Of Us" in 1981. In 1987, he received his ninth Grammy nomination and third Grammy as a songwriter for the re-recording of the 1972 hit "Lean on Me" by Club Nouveau.
But singing was not always on the cards for young Withers who joined the Navy at 17 and spent nine years in the service as an aircraft mechanic installing toilets. After his discharge, he moved to Los Angeles, worked at an aircraft parts factory, bought a guitar at a pawn shop and recorded demos of his tunes in hopes of landing a recording contract.
In 1971, Withers had the good fortune on getting signed to Sussex Records where he put out his first album, "Just As I Am," with the legendary Booker T. Jones at the helm. It had the hits "Grandma's Hands" and "Ain't No Sunshine."
"Ain't No Sunshine" was originally released as the B-side of his debut single, "Harlem." But radio DJs flipped the disc and the song climbed to No. 3 on the Billboard charts and spent a total of 16 weeks in the top 40.
Withers went on to generate more hits a year later with tunes "Lean on Me," "Who Is He (and What Is He to You)" and then "Use Me" on his second album, "Still Bill."
His string of soulful songs in the 1970s stood the test of time. Even in these coronavirus season, health care workers, choirs and artists have been posting their own renditions of "Lean on Me" to help get through the difficult times.
"We are devastated by the loss of our beloved, devoted husband and father. A solitary man with a heart driven to connect to the world at large, with his poetry and music, he spoke honestly to people and connected them to each other," the family statement of his death which occurred on Monday read. "As private a life as he lived close to intimate family and friends, his music forever belongs to the world. In this difficult time, we pray his music offers comfort and entertainment as fans hold tight to loved ones."
"Lean on Me," was performed at the inaugurations of both Barack Obama and Bill Clinton. "Ain't No Sunshine" and "Lean on Me" are among Rolling Stone's list of the 500 Greatest Songs of All Time.
Withers, who overcame a childhood stutter, was born the last of six children in the coal mining town of Slab Fork, West Virginia.
A legal battle with Sussex led to him signing with Columbia Records where he recorded "Lovely Day" as part of the 1977 album, "Menagerie." Withers co-wrote the 1980 hit "Just The Two of Us," which he recorded with saxophonist Grover Washington, Jr. The tune won him his second best R&B song Grammy in 1981.
Over the span of eight years, Withers recorded seven studio albums, beginning with Just as I Am in 1971 and followed by Still Bill in 1972. He released just one final album, 1985's Watching You Watching Me, in his brief but influential career.
He was inducted into the Songwriters Hall of Fame in 2005 and inducted into the Rock and Roll Hall of Fame in 2015 by Stevie Wonder.
His music has been covered by such artists as Barbra Streisand, Michael Jackson, Aretha Franklin, Tom Jones, Linda Ronstadt, Paul McCartney, Sting, Johnny Mathis, Aaron Neville, Al Jarreau, Mick Jagger, Nancy Wilson, Diana Ross.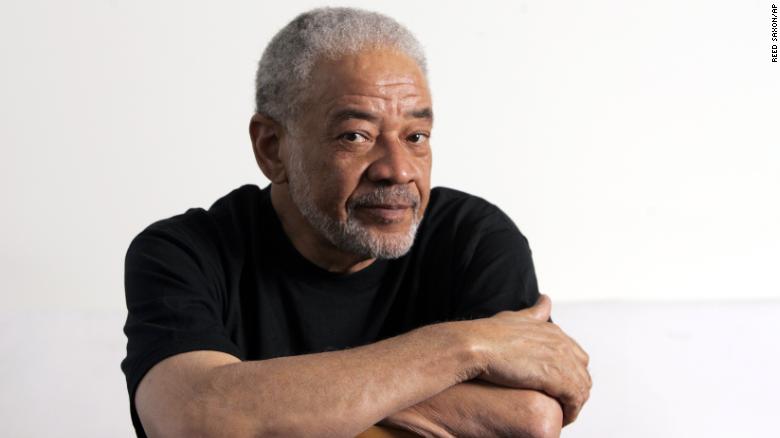 He left behind a wife, Marcia, and children, Todd and Kori.
"I'm not a virtuoso, but I was able to write songs that people could identify with. I don't think I've done bad for a guy from Slab Fork, West Virginia," Withers told Rolling Stone in 2015.
Indeed you haven't fared badly at all. Adieu!