The Nigerian fashion industry is mourning the loss of the first professional model to ever come out of the country.
Yemi Fawaz, who made a lot of headlines in Nigeria in the 1970s as a fashion and photography model, passed away in the United States on Wednesday.
Her daughter, Magadelene Oluwatosin revealed the news on Facebook.
"It is with great sadness that I am announcing the passing of my Mother Deaconess Yemi Fawaz. We thank God for her well lived life and for her strong faith in the Lord Almighty.

"Her homegoing arrangements will be announced soon. I ask that you keep our family in your prayers and I am grateful that she was able to touch you all in so many ways,'' she wrote.
Born in Nigeria to a Lebanese father and a Nigerian mother, Fawaz was a pioneer of professional modelling in Nigeria who pushed the industry to a privileged height even in the midst of challenges.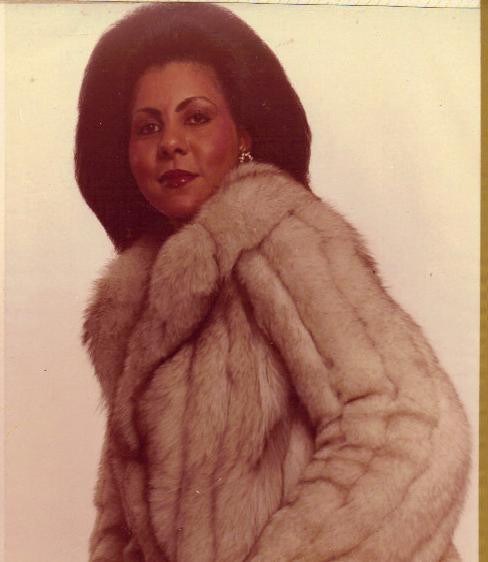 For a period of 30 years, she was not only a successful fashion and photographic model but was also a fashion designer, beauty promoter or consultant, trade show organizer, chef and a restaurateur.
Fawaz further opened the first modeling school and professional modeling agency in Nigeria and in West Africa, giving aspiring young African models the chance to pursue their dreams.
In 1997, she left Nigeria to the U.S. with her daughter, and though her career suffered a little after becoming a born again Christian, she still got the needed recognition at world fashion shows and events.
She was recently honoured in Houston, Texas where she was named the Fashion Icon of Nigeria, according to reports.
In 2016, the mother of one who is now a deaconess came back to Nigeria to initiate Banner of Love, a non-governmental organization set to provide medicare and eradicate poverty among the underprivileged.
"The inspiration to set up Banner of Love came when I was diagnosed with a large heart. I didn't know anything about NGO. I was told my heart was damaged and there was nothing they could do.
"I turned my face to the wall and I talked to the Lord. If the Lord healed me, I would go out there to help other people. I started doing my research through the illness, through doctors, nurses, hospitals and people who had been diagnosed with the same thing. Later, I decided I should put up an NGO to help people in Nigeria," she said in an interview in 2016.
Then 61, Fawaz said she had not stopped modelling, as she appeared on front pages of some African pages and still coordinated fashion shows, did write ups, among others.
The first Nigerian professional model, however, raised issues with the happenings in the modelling industry, blaming them on lack of love, support, and jealousy among people in the industry.
"I fought for years in this country. I fought so much with the advertising companies to the extent that I became their enemy. The advertising companies blacklisted my company for years. I suffered in silence. My models walked away from me because they were not getting jobs.
"All these happened because I was always telling them the way they were handling children was not good.
"I believe a Nigerian model should be earning N10 million [$27,547.00] now," she said.
Having battled colon cancer for years, Fawaz left Nigeria last year when her kidney began to fail. She was admitted to New York Lenox Hill Hospital last September, where she died on Wednesday at the age of 64.