The world will, by 2020, have an unforgettable experience of ancient Egypt and its precious relics from a modern and mega museum that is currently under construction.
Just two kilometres away from the Great Pyramids of Gaza stands the $1 billion Grand Egyptian Museum that will provide a new home for about 100,000 artifacts from Egypt's prehistoric times to its Greek and Roman eras.
This will make the building the largest museum in the world dedicated to the heritage of a single civilization, according to media reports.
"This will be the museum of the 21st century," said the museum's director general, Tarek Tawfik.
"It's a place where you can linger to enjoy ancient Egypt," Tawfik was quoted by AP while on a recent tour of the site.
The Grand Egyptian Museum has been under construction for over a decade and is expected to attract tourists when opened to help fund developmental projects in the country.
Since the 2011 Arab Spring, Egypt has faced periods of instability and military attacks that usually targeted tourists and affected the country's main source of foreign currency. This, among others, delayed construction of the museum.
The museum, which is now set to open by 2020, is part of a bigger complex that will include an exhibition space, movie theatre and other educational, cultural and entertaining facilities for tourists of all ages, said ABC News.
Apart from its huge windows that shows the 5 000-year-old pyramids, the museum will also feature a magnificent statue of Ramses II and a wooden ship.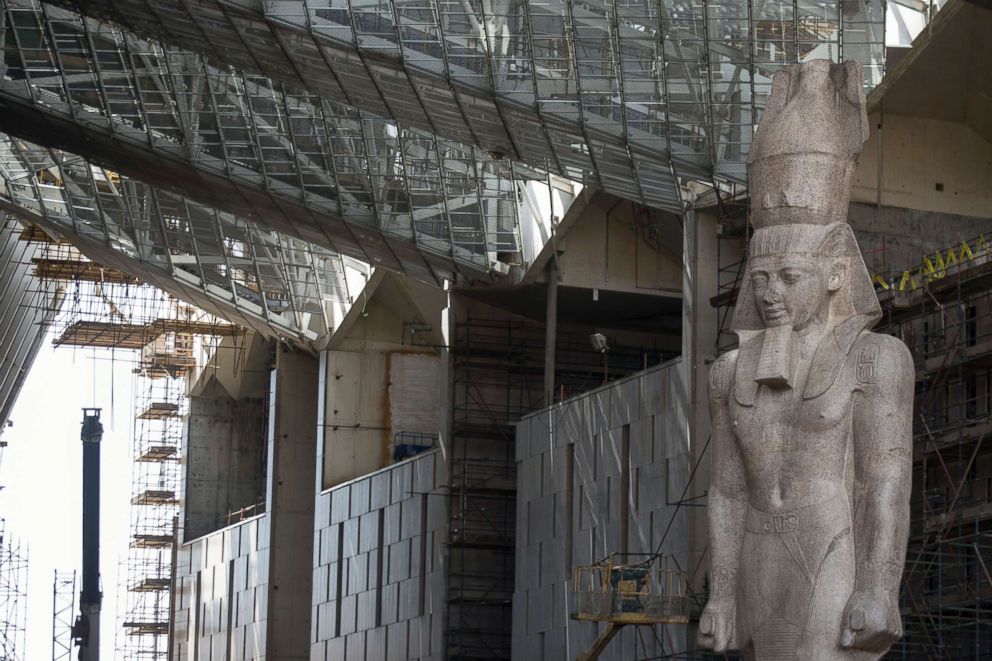 What is of interest to most people about the museum is its complete collection of Tutankhamun's tomb, which was discovered in 1922. Only 1,800 pieces of the collection have previously been on display, but when completed, all 5,000 pieces will be available to view, said Tawfik.
"Tutankhamun will be displayed in a totally new way that will reveal the man behind the gold mask," he said.
Artifacts for the boy king are also being restored by a team of conservationist and archaeologists in earnest in the specialized labs of the museum.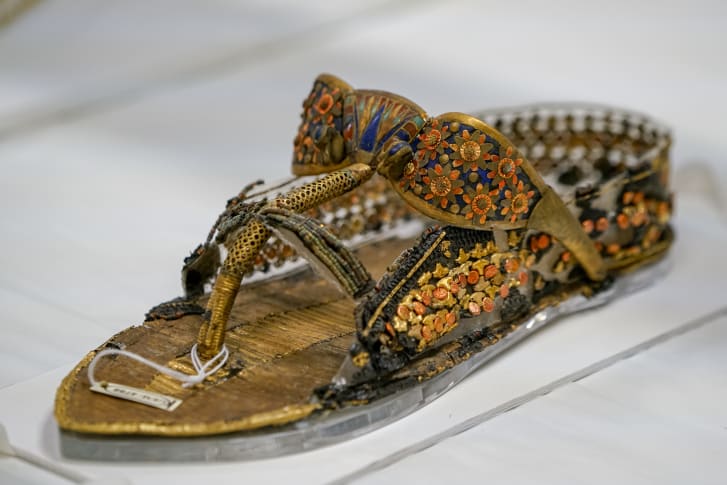 A soft opening for the museum was planned early this year but this has been moved in favour of a "more triumphant inauguration in 2020."
More than 15,000 people will indirectly benefit from the museum's grand complex, which expects to welcome up to 10,000 visitors a day, said museum officials.
Most of the financing of the project has been from Japan, with initial loans of $320m in 2006 and $450m in 2016, reports AP. The Japanese government also advises on the development and artifact restoration of the mega-museum, which is being by Egypt's multi-national construction giant Orascom.
Ancient Egypt has often been the main reference point when interpreting the past and experience of Africa.
Egyptian civilization has been identified as the cradle of all human civilization celebrated for its languages, governance structure and a long history of wealth, education and powerful Pharaohs.
These monarchs ruled over the land for several centuries, expanding the kingdom through trade and a strong military force.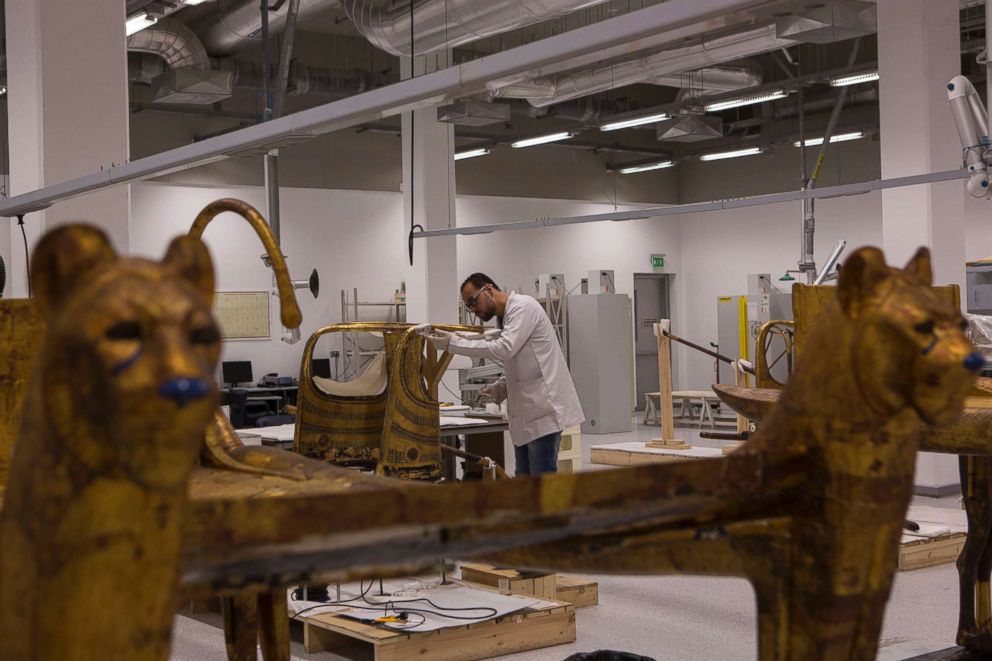 Egypt's precious artifacts were previously housed in the century-old and crowded Egyptian Museum in central Cairo's Tahrir square. But facilities at the new museum will now provide a new home to these relics.
"The museum at Tahrir is now 117 years old," Tawfik was quoted by CNN.
"It has become an artifact and heritage building itself. (In) its time, it was a great museum, but through the decades, it became more and more a storeroom.
"At the Grand Egyptian Museum, the artifacts really have enough space to be shown in their full splendour."
Museum officials are also optimistic that the 5.2-million-square-foot structure will boost the country's tourism and provide the foreign currency needed to revive the economy.
Already, visitors and tourists are arriving in Senegal to have a feel of the sprawling Museum of Black Civilisations which opened in the country last December.
Spread over an area of 14,000 m2 with a capacity of 18,000 pieces of art, the Museum of Black Civilizations is being used for the conservation of cultural values of the black people and for the presentation of Africa to the world.
Nigeria is also planning a new Royal Museum to display looted objects now in European collections.