Golfer Charlie Sifford broke barriers to become the first African American to play in the PGA tour in the 1960s. He was instrumental in compelling the PGA to formally end its 1931-1961 Caucasians only membership clause.
Described as the "Jackie Robinson of golf", the then-39-year-old was already playing past his prime and despite the mistreatment from other players, he won two tour events – the 1967 Greater Hartford Open and the I969 Los Angeles Open.
One year after Jackie Robinson's integration of Major League Baseball in 1946, Sifford decided to follow in his footsteps and compete in golf, a sport where participants were predominantly white.
He was the first African American to be inducted into the World Golf Hall of Fame in 2004. 61 years ago, Sifford played in the tournament now known as the Genesis Open.
"It was one of those magic rounds where it all comes together, and you start thinking about shooting at the pin on every single hole," Sifford wrote in 1992.
Born June 2, 1922, in Charlotte, North Carolina, Sifford was introduced to golf as a child when he worked as a caddie at a local segregated country club. At age 17, he was told that he could no longer practice golf at that club. He then moved to Philadelphia, which had a public golf course that was open to black players.
During the 1950s, Sifford played on the United Golf Association tour organized to give black golfers an opportunity to compete. He broke barriers by breaking par. From 1952-1956, he won the National Negro Open five straight times.
Without having teammates, he persevered, and finally, in 1960, the PGA issued Sifford an "approved player" card, which allowed him to play in tournaments as a rookie at the age of 39. A year later, the PGA of America, which then ran the Tour, dropped its "Caucasian only" membership clause following pressure from the California attorney general.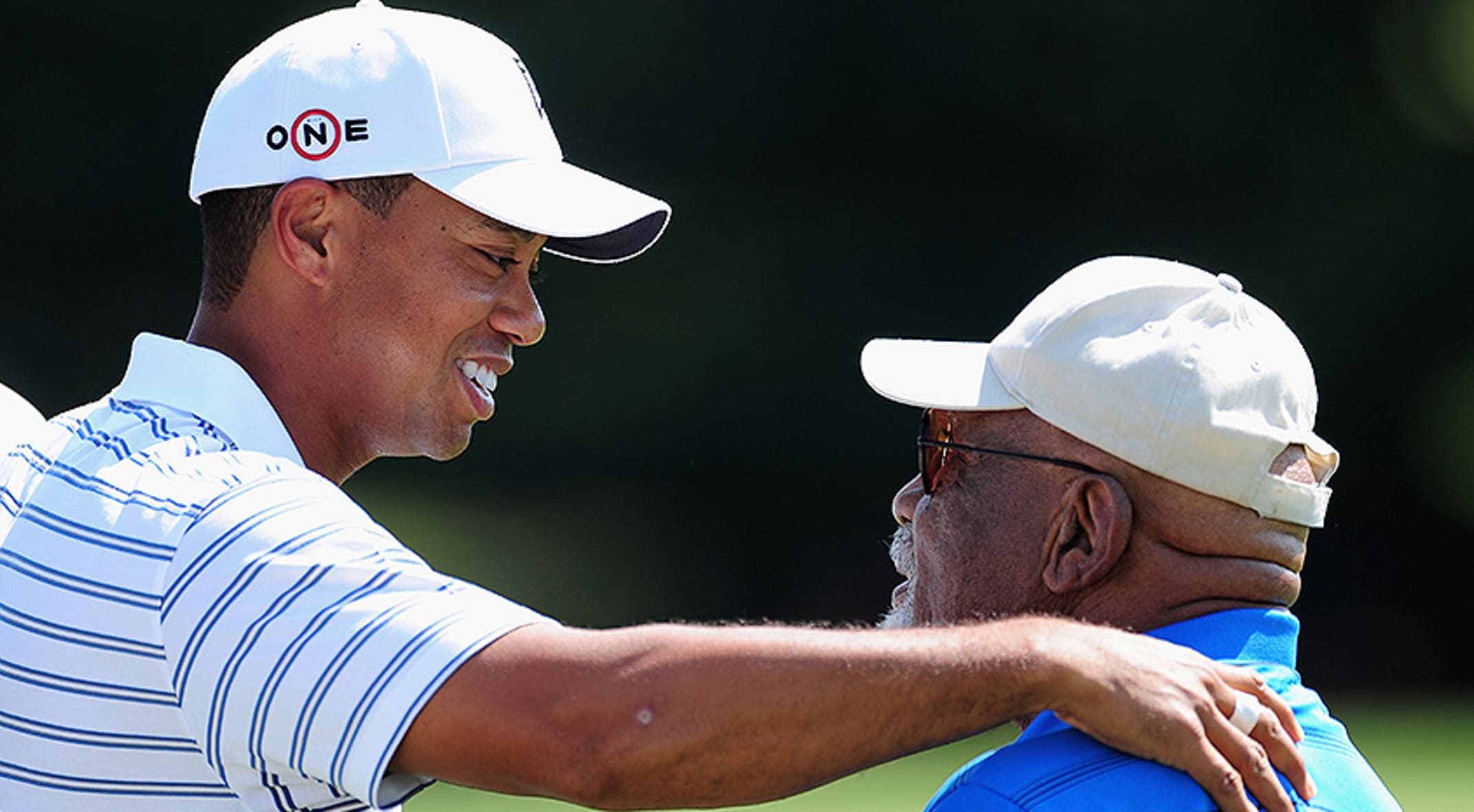 Sifford went on to win twice on the PGA Tour and then won the 1975 PGA Seniors' Championship before becoming an original member of the Champions Tour, where he won the Suntree Classic.
Tiger Woods, who calls Sifford the "grandpa that I never had," now hosts the Genesis Open. "It meant a lot to all of us who are participating in the game who are nonwhite to have Charlie have had the success he had, to have him go through the struggles that he went through to win here," Woods said. "It's such a historic site, and against some of the best players that ever lived, was something that was very special.
"If it wasn't for Charlie and others who paved the way, I don't think my dad would have ever played the game of golf and hence, I probably wouldn't be here doing this press conference and be involved in the game like I am."
Sifford was awarded the Presidential Medal of Freedom in 2014 and he died February 3, 2015, aged 92.