Carnival is Haiti's biggest celebration of the year, but unfortunately it has been cancelled due to deadly protests and gunfire that erupted on the first day of the festivities in Port-au-Prince, leaving at least one person dead.
Around this time of the year, Haiti's Carnival attracts thousands of locals and tourists to the capital for the three-day festivities.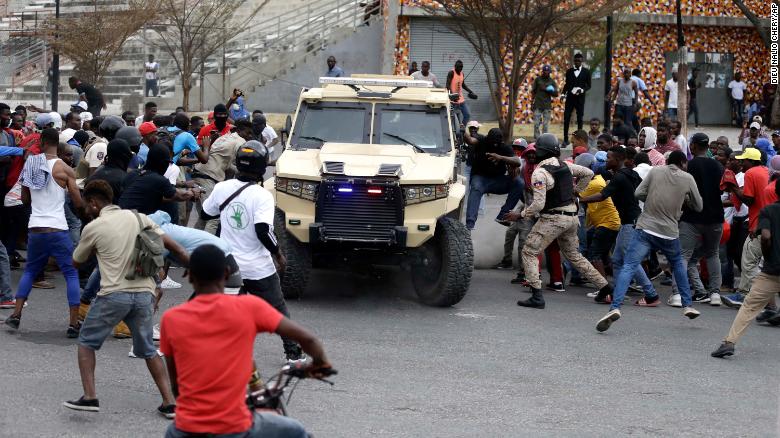 However, the mass celebrations have been truncated after gunshots were fired and people ran helter-skelter ducking to safety.
"In order to avoid a planned bloodshed, the Government takes the opportunity to inform the population that the carnival has been canceled in Port-au-Prince and invites the Haitian people to remain calm while waiting for the next announcements," a statement from Haiti's communication ministry said.
According to CNN, the Haitian Armed Forces say protesters from the country's National Police attacked its headquarters. The incident left one soldier dead and two others reported injured.
The police in Haiti have been protesting for months, seeking better pay and working conditions, but are yet to respond to claims their officers were directly involved in the protests.
"Despite the repeated assaults of the attackers, the military authorities maintain a defensive posture to avoid a bloodbath. The High Command of the Armed Forces once again calls on the National Police of Haiti to restore calm," Sunday's statement from the Armed Forces read.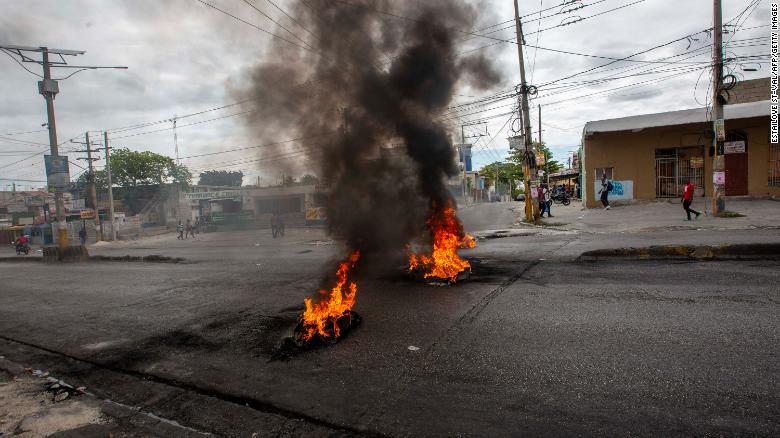 Video footage shows the city in disarray with fire blazing near the celebrations and people running to safety as gunshots are heard. There are other images of several gun-wielding people running throughout the event.
The United Nations office in Haiti issued a statement expressing "grave concern" for "the serious incidents Sunday" that "lead to the cancellation of the Carnival celebrations," on Monday.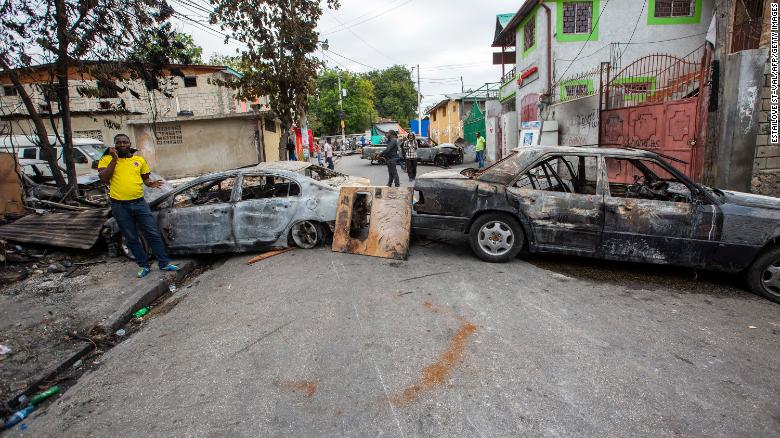 The statement read: "The United Nations calls on all sectors, in particular those elements of the national police demanding better working conditions, to avoid any situation which could cause tensions to escalate and jeopardize the security of the population."
The ruckus between the police and military is stemmed in a long-running political crisis that has seen bouts of protests against the Jovenel Moïse government.
Protesters since last year February have been calling for his resignation amidst a corruption scandal and the 2017 elections which the opposition believe the results were tampered with.