A photographic portrait of award-winning rapper, Stormzy, is on display at the National Portrait Gallery in the UK.
The image, taken by Mark Mattock shows Stormzy with a crown on his head. It has the inscription HITH, meaning Heavy is the Head. It represents the name of his new album, which is set for release on December 13, 2019.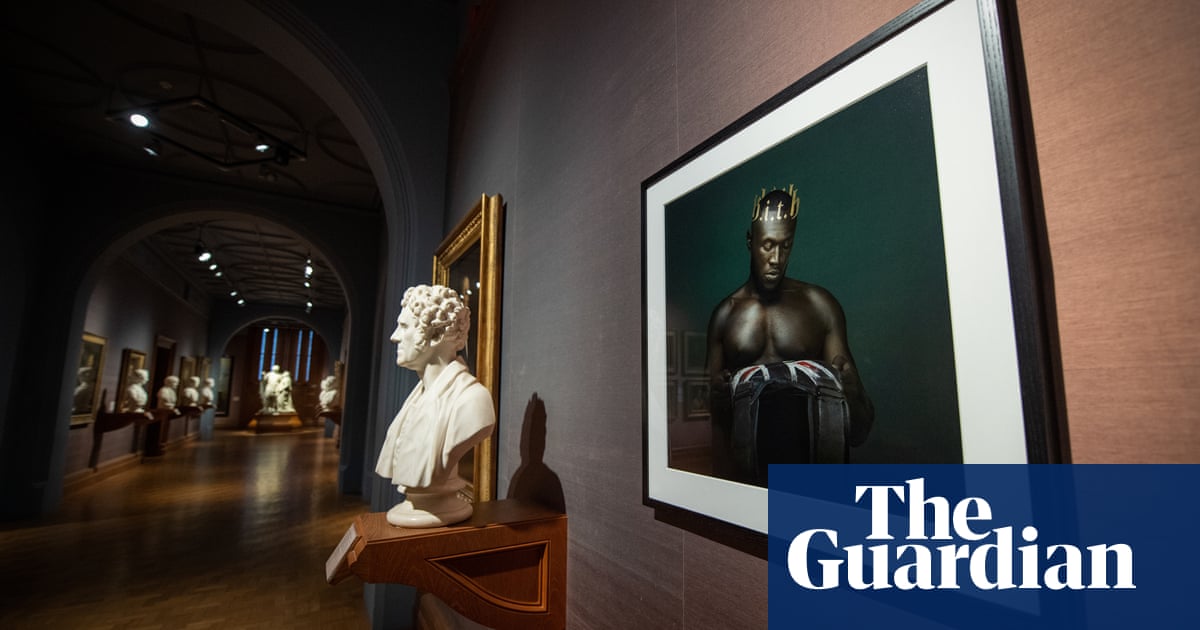 In the photo, Stormzy is looking down at a designed Union Jack vest he performed with at this year's Glastonbury festival. He acknowledged the recognition by the National Portrait Gallery with a social media post: "Thank you to the @nationalportraitgallery it's an honor. Infiltration. #HITH."
The artiste who came to the limelight in 2014, has become influential and one of the leading political voices in the United Kingdom.
Born in London to a Ghanaian mother, Stormzy's big break was his "Shut Up" freestyle on Youtube. The viral video peaked to number eight on the UK Singles Chart after he launched a campaign to reach Christmas number one.
He has been successful since then, winning the Best Grime Act at the 2014 and 2015 MOBO Awards and was named as an artiste to look out for in the BBC's Sound of 2015 list.
This, however, isn't the first time Stormzy has featured in the National Portrait Gallery. The portrait of Stormzy wearing black and white which was taken by photographer Olivia Rose currently lives in Room 29 in the gallery.
Gallery director Nicholas Cullinan revealed he was hoping to acquire the picture for the gallery's permanent collection.
"Stormzy has undoubtedly had a significant influence on British culture today, both through his music and work with minority groups and young people," he said.
"We hope our visitors will enjoy the juxtaposition of this new work with historic paintings of influential figures from the Victorian era, from politicians, royalty and radicals to artists, sporting heroes, and singers," he added.