Zanzibar has over the years been touted as one of the world's best tourist destinations, and it continues to grow in popularity for its crystal clear blue seas, architecture and spices. Yet in this semi-autonomous region of Tanzania made up of several islands, half the population lives below the poverty line with no access to electricity.
Solar power has become a cheap alternative for homes across the continent that are not connected to electricity, and in Zanzibar, this clean energy source is working wonders, especially for women who have had to grapple with challenges like access to land and stable income in a male-dominated community.
Thanks to Barefoot College, a social enterprise that began in India and is now working in East Africa, women in Zanzibar, including grandmothers and single mothers, are now able to earn a living as solar engineers.
Called the 'solar mammas', these women, many of whom have never learned to read or write, are being trained by the charity as community solar engineers to help bring power to rural villages where no homes are connected to electricity on the islands of Zanzibar.
"We struggle a lot to get lighting," said 36-year-old Salama Husein Haja, a farmer and mother of three from a village on Unguja in Zanzibar.
"When you don't have electricity, you can't do many things like teaching children. It forces you to use a lamp. The smoke is harmful, the eyes and the chest are affected.
"When the electricity is there, it's better."
Under the program, community leaders in participating villages are asked to nominate two women usually between the ages of 35 and 55. Those selected, many of whom lack formal education, would leave their families and attend a five-month course at the college where they are trained as solar engineers.
After training, they return to their villages and begin working as technicians, installing solar lighting systems for their family and neighbors with a salary of up to 60 dollars a month.
Households pay about three dollars a month for power, and this is cheaper than buying paraffin or electricity from the grid, according to a report by IDN.
"When you don't have electricity there are a lot of opportunities you will be missing. Your children may use a paraffin lamp for studying, which will make them sick and cost you money for their treatment," said Ali Hemed Mabrouk, a tailor in Kendwa village, who is now able to work at night thanks to a bright LED lamp connected to a battery charged by a small solar panel on his roof.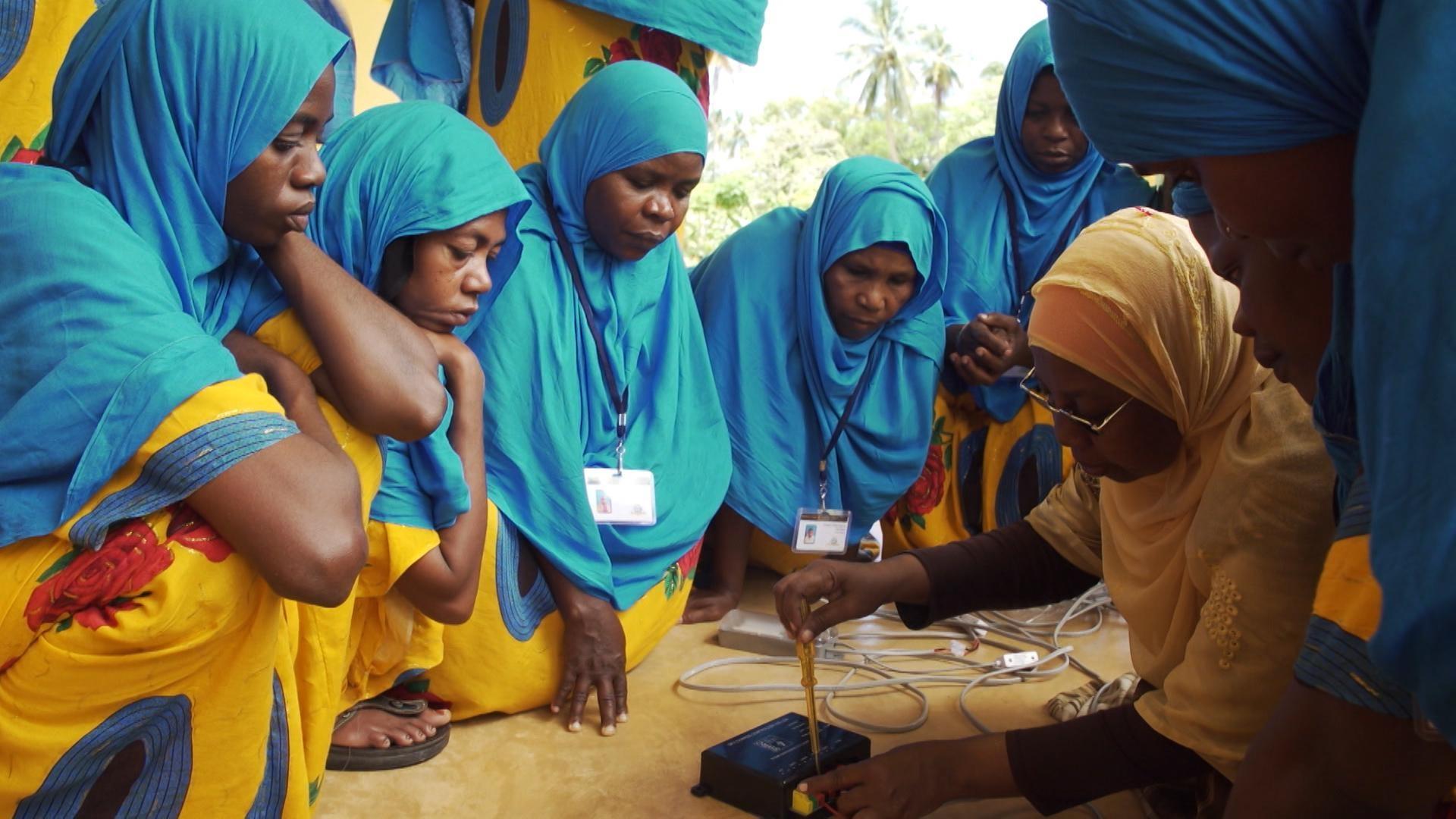 So far, women solar engineers from villages like Kendwa have installed electricity in more than 1000 households in Zanzibar, according to the charity.
"Access to electricity in the rural communities in Zanzibar has been a great challenge. [But] through the solar program, grandmothers have been empowered as solar engineers, they have been able to bring light in the household. The children have the opportunity to further extend their study hours at home. Business working hours [have] also [been] extended," MaryBennah Nasimiyu Kuloba, a coordinator for Barefoot College in Zanzibar recently indicated.
For most women in these communities, the solar engineering project is a blessing as they are now able to earn a regular income and maximum respect within their communities.
"I really enjoyed participating in the lessons. I am now enjoying the fruits of my hard work," Husna Husein Makame, a widow and mother of three children told IDN.
"I had no status in society before but with my skills and knowledge, everyone now calls me 'Mhandisi' [Swahili for engineer]."