English model, Naomi Campbell, has launched an attack on the Recording Academy, the organization behind the Grammy Awards after Nigeria's Burna Boy was denied a win at this year's ceremony.
In an open letter to the organizers of the Grammy Awards, Campbell praised Angelique Kidjo for spreading the light through her music and putting the continent on the map.
But she stated that Burna Boy was denied an accolade he deserves because "of a lack of education".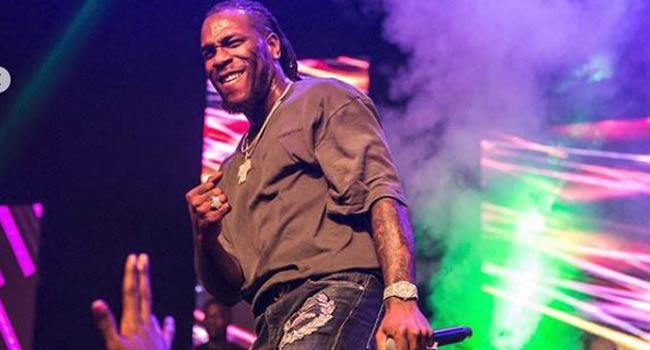 According to her, the Recording Academy failed to include afrobeats, a popular genre of music that has elements of West African styles, in the World Music Category.
"This misrepresentation diminishes an entire genre in which such a high standard of talent has emerged: a genre that has been a force of hope and positivity for many, and a vehicle for artistry on the continent of Africa," she wrote.
She further encouraged the Academy to create a new category strictly for the genre: "Please get up to speed on the state of all popular music today, and include Afrobeats Artist of the Year, Song of the Year, Album of the Year and all the subcategories that this genre deserves."
Despite having one of the most successful years to date, Nigeria's Burna Boy missed out on his first Grammy Award after Beninese singer, Angélique Kidjo successfully claimed her fourth.
She beat stiff competition from Altin Gün, Bokanté & Metropole Orkest and Nathalie Joachim With Spektral Quartet,
Kidjo celebrated a new generation of African artistes coming up to represent the continent while thanking luminaries, who came before her for their contributions to world music, including Celia Cruz.
See reactions below:
Naomi Campbell has spoken well. The Grammy has a Latin category and a Reggae category. Why can't they have an Afrobeats category as well?

— LOCAL CHAMPION (@hezzalion) January 28, 2020
Honestly I don't think Nigeria music need Grammy validation their people welcome our music and dance to it, foreign artist now want to do Afropop we have something they don't. Let's build our own African academy that why we have to come together #grammy

— Raina (@Romeo82965455) January 29, 2020
Latin is part of the American Culture and history, Raggae artiste have had number 1 in the billboard, the Caribbean has influence in the North and South America. Afrobeats has a long way to go. You people should calm down abeg

— Lisa (@Adaolis_a) January 29, 2020
Naomi Campbell said what she said. Grammy needs to stop puttin AFRICAN music in d same category with world music same world music category in which d winner is determine by votes in USA alone since its world music let d winner be determine by world votes not just grammy academy

— Guwop (@Edo_bwoy) January 28, 2020
It's an American award not a world award
The other people nominated in the world category are non Americans
That's what our artists gets for abandoning headies and the rest and gunning for Grammy and international awards
Grammy belongs to America not the world

— MOYOSORE STARK (@saliumoyosore) January 28, 2020
Naomi Campbell for that write up was amazing .. credit to her .. but I Just saw one crazy person complain about how angelique kidjo didn't talk about creation of the afrobeat genre

She is not obligated to .. WTH .. Don't you understand right to choice

— Stoned Mind (@its_Tobiloba) January 28, 2020
Let's lift Naomi Campbell up in the light and hold her there!!

— C.B BOANG (@ObangVi) January 29, 2020
No one told Jamaica the music they do is Reggae or Dancehall. They came up with their names and identities. How do you expect the world to recognize you when you don't even know yourself?

— Ayomide Tayo (@AOT2) January 29, 2020