Former First Lady, Michelle Obama, has once again spoken about the reasons and circumstances that led to the Democratic Party and Hilary Clinton losing the 2016 presidential election to President Donald Trump.
In a new Netflix documentary – Becoming – Obama said it felt like a "slap in the face" that "our people" didn't turn out to vote in that election. In an emotional undertone, Mrs. Obama revealed that she was saddened that Barack's legacy did not live on.
"It takes some energy to go high, and we were exhausted from it. Because when you are the first black anything…," she said, speaking to a group of African-American schoolchildren in the clip.
"A lot of our folks didn't vote. It was almost like a slap in the face," she added.
"I understand the people who voted for Trump," she continued, speaking of the 2016 election, which saw Trump humiliating Hillary Clinton. "The people who didn't vote at all, the young people, the women, that's when you think, man, people think this is a game. 
"Every midterm. Every time Barack didn't get the Congress he needed, that was because our folks didn't show up. After all that work, they just couldn't be bothered to vote at all. That's my trauma."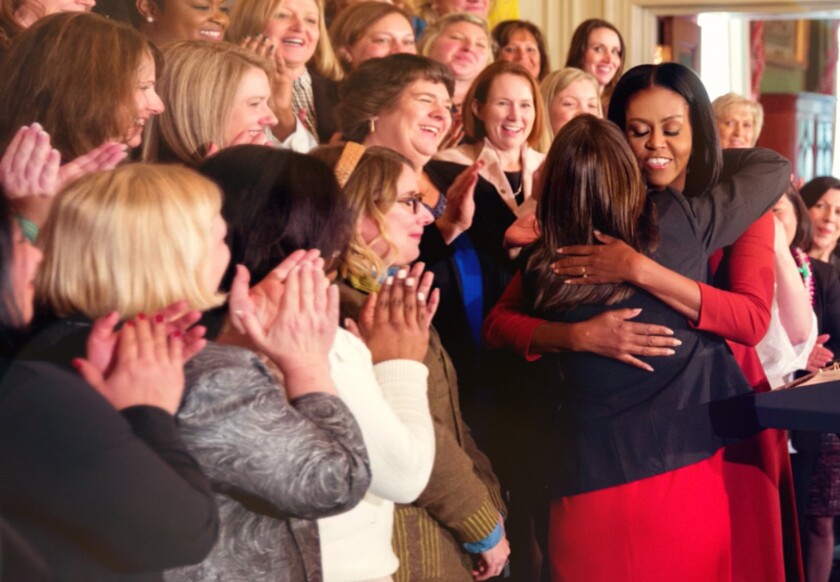 The award-winning writer has grown to become one of the most influential women in the world. After her time at the White House, she has been seen in a lot of public engagements and sensitization projects aimed at strengthening the colored community, more especially women.
In 2018, Mrs. Obama authored her best-selling biography, Becoming. The book named after this latest documentary was made by the Obamas' new production arm, Higher Ground. Its first film American Factory won an Oscar earlier this year.
While many believe she will be the most ideal running mate for presumptive Democratic presidential nominee, Joe Biden, Mrs. Obama has dispelled the rumors, stating that she has no plans to return to active politics.
"Now we're out of the White House, not to be viewed, judged and parceled by every other person on the planet — yeah, it's better, it's absolutely freeing,'' she said.
"Being the first lady has been the greatest honor of my life. But how many people are in that position where the entire attention of everything is you, every gesture you make, every blink of an eye is being analysed?"