Called the "Jackie Robinson of hockey," Willie Eldon O'Ree became the first black man to play in the National Hockey League. Attaining that honor cost O'Ree a lot, including several instances of racial slurs, threats, and fights. He would even lose his sight in his right eye.
He was a speedy skater who had played organized hockey since age five and had scored 22 goals with 12 assists in his first professional season with Quebec.
Born in Fredericton, New Brunswick, Canada, his big break came when the Bruins invited him to attend training camp before the start of the 1957-58 seasons. He did not make the final cut but his overall performance was impressive.
O'Ree had at the time lost 95 percent of the vision in his right eye after being hit with an errant puck two years earlier while playing in a junior league game in Guelph, Ontario.
O'Ree kept his injury to himself and stepped on the ice in the National Hockey League.
"I didn't tell anyone that I couldn't see. My sister, Betty, and my good friend, another black player named Stan Maxwell, were the only ones who knew that I couldn't see. I didn't tell my mom and dad because I didn't want them to worry," O'Ree said.
The 22-year-old forward defied the odds by becoming the first black person to play in a National Hockey League (NHL) game on January 18, 1958.
He returned to the Bruins in 1960-61 and scored four goals and 10 assists in 43 games. His first NHL goal was in a game-winner against Montreal at the Boston Garden on New Year's Day, 1961, making him the first black player to score an NHL goal. For his effort, O'Ree received a standing ovation.
Despite his memorable goal and outstanding efforts, African-Canadian O'Ree wasn't well-received at other NHL venues. At New York City's venerable Madison Square Garden, fans hurled racial slurs at him.
In Chicago, he was targeted for abuse for bruising Blackhawks forward Eric "Elbows" Nesterenko who later called O'Ree the n-word and even took the butt-end of his stick, hitting O'Ree's face with it. He ended up with a broken nose and two missing front teeth.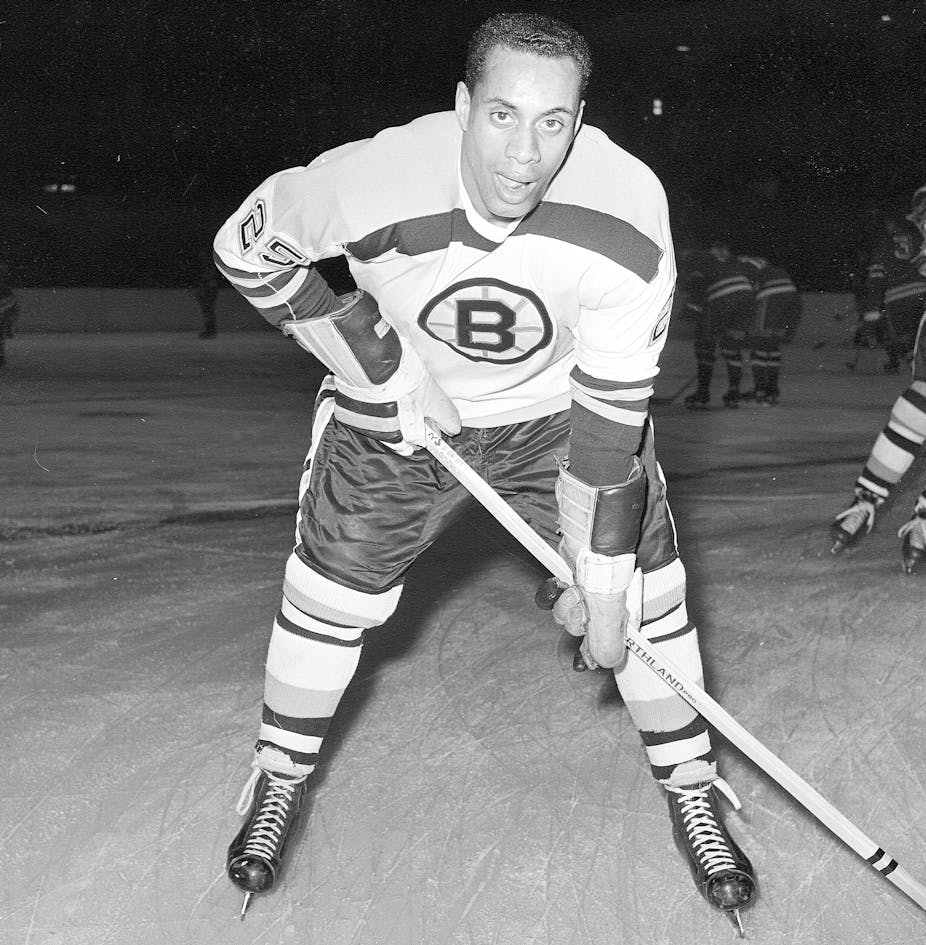 He did retaliate though; he took his stick and smashed Nesterenko over the head with it. "Every time I went on the ice I was faced with racial slurs because of my color," O'Ree told the Anti-Defamation League Youth Congress gathering held in Boston in 2016.
"I had black cats thrown on the ice and people told me to go back to the cotton fields and pick cotton. I didn't let it hurt me," O'Ree said. "I let it go in one ear and out the other."
Reportedly, the Bruins traded O'Ree to the Canadiens who had no room for him on their roster. Devasted by the new development, he went on to play on a series of minor league clubs, including the Los Angeles Blades of the Western Hockey League, scoring a career-high 38 goals in 1964-65.
For 16 years, O'Ree was out of the game. He got hired in 1994 by McBride, the then NHL's VP business development, to be the league's diversity ambassador.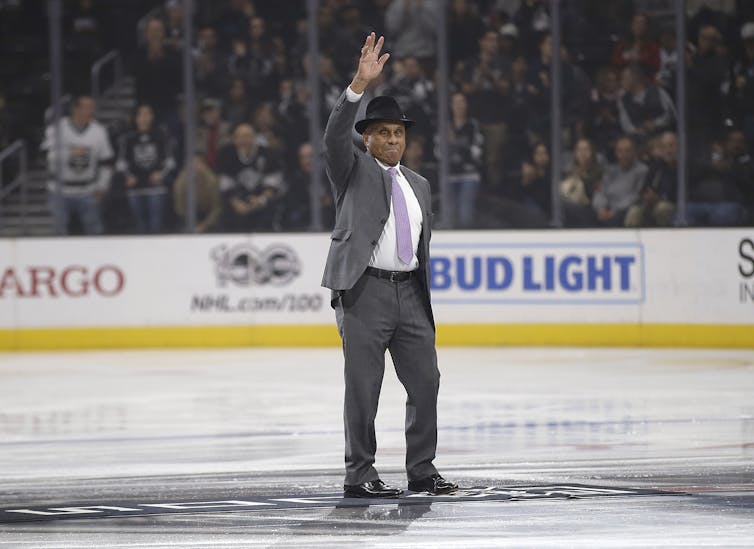 He was inducted into the New Brunswick Sports Hall of Fame in 1984; Fredericton Sports Wall of Fame in 1992 and in 2003, he got the Lester Patrick Trophy for his contributions to hockey in the U.S.
In 2005, he received an Order of New Brunswick; he was inducted into the Black Ice Hockey and Sports Hall of Fame in 2006. He was honored by the NHL during the 2008 NHL All-Star Game in Atlanta.
He also received an Outstanding Commitment to Diversity and Cross-Cultural Understanding Award from San Diego State University in 2008 and was inducted into the Hockey Hall of Fame in 2018.
O'Ree is now 84, promoting the same sport that initially didn't embrace him but now recognizes him throughout the country.
A documentary film about his remarkable life as the National Hockey League's first black player was recently acquired by ESPN to mark Black History Month.
The film won multiple awards during its festival run, including Best Sports Documentary at the Downtown LA Film Festival, and was a top-five Audience Favorite at Hot Docs.
"Given the impact Willie has made and continues to make on the game, we're excited to bring his story to the forefront on our platforms," ESPN Executive Producer for Original Content, Brian Lockhart said ahead of the TV premiere. "His journey is a great example of the meaningful and impactful stories we appreciate and love to tell."